Back/Lay Betting Arbitrage

Sportsbook Offers

Sportsbook Betting Offers

View Offers
T&Cs Apply, 18+
£25

£50

£25

€22

£5

£20

£25

£30

£30

£5

£25

£100

€50

£25

£25

10%

£10

£100

£100

£25

£250

£25

£20

£25

£50

€25

£25

£88
Latest Sportsbook Articles
Popular Events
Published: 21/06/2011
"To make a guaranteed profit, buy cheap and sell dear"—that has been the mantra of merchants for centuries. Whether the deal is for stocks, bonds, real estate, commodities, collectibles, widgets or ladies' hosiery, the adage always holds true. And when it comes to sports betting, there is a way of applying this advice that absolutely guarantees a profit—betting arbitrage.
In the financial industry, the word "arbitrage" refers to the practice of simultaneously buying and selling securities or foreign exchange in different markets to earn a profit from price discrepancies. Purchase an ounce of gold on a cheap market for £940 and sell it at the same time on a dear one for £960. The result is an effortless profit of £20. The trick, of course, is finding the gaps and being quick enough to act on them.
In betting, the same cheap-dear principle applies. Find one bettor who is willing to wager £100 on Man United at 3/5 odds and another who will back their opponent, Tottenham, with £80 at evens. No matter which side wins, whoever who holds both of those bets will collect £180 and pay out £160—a £20 return guaranteed.
The trick here, of course, is finding the willing bettors, which is the role of the bookmaker. Odds are adjusted to attract bettors to one side of a wager or the other. The bookmaker's ongoing goal is to balance the action so that a profit is guaranteed regardless of the outcome of an event. And as betting shops raise or lower odds to balance the action, price discrepancies appear.
Here's where the "betting arbitrage" opportunity arises for handicappers. As a rule, bookmakers only allow bettors to "back" a selection—i.e., taking odds on its success. It is not possible to "lay odds"—giving odds on the selection's failure. But a betting exchange, such as Betfair, allows bettors to do both, so when those price discrepancies are detected, it is possible to get on both sides of a wager for a profit.
Take, for example, a horse race. If one betting shop lags behind others in reducing the odds on a certain horse from 10/1 to 8/1, an arbitrageur can back the horse at 10/1 with £zero the shop and lay odds on the horse at the betting exchange at 9/1, accepting up to £220 in wagers on what appears to be a good deal versus the 8/1 offered elsewhere.
If the horse wins, it will pay 10 x £zero = £2,000 at the shop and lose 9 x £220 = £1,980 on the exchange for a net profit of £20. If the horse loses, £zero will be lost at the shop, but £220 will be gained at the exchange for a net profit of £20. Either way, the arbitrageur makes money.
As a caution, the practitioner must be careful to offer odds on the lay portion that are attractive enough to lure bettors. The amount of the backed bet must be fully covered; else the arbitrageur may fall into the same dilemma as the bookmaker, finding it necessary to balance action by adjusting odds to a less favourable position. One other caution regards commissions. When lay bets are won on a betting exchange, a 5% fee often applies. This needs to be taken into account when setting the odds. Similarly, the "vigorish" (margin or "juice") taken by betting shops must also be accounted for.
Because the gaps between price differences are typically quite small when practicing back/lay betting arbitrage, it is useful to have significant amounts to wager in order to attain a worthwhile profit for the amount of time invested. A net return of 2%~5% is quite common, although profit rates as high as 20% may be seen on occasion.
There are also several variations on this type of betting arbitrage that can be quite lucrative, such as looking for significant gaps in point spreads. One bookmaker might have Man United to beat Tottenham by two goals, while another has them at evens. Betting equal amounts on both sides assures that nothing is lost (save commissions), but should the margin of victory be the Red Devils by one goal, both wagers would succeed.
Another form of betting arbitrage is known as "bonus sports arbitrage." Most online bookmakers offer promotions for new account holders. These typically come in the form of a matching bonus for deposits, such as 100% bonus cash on the first deposit up to £100. The arbitrageur can use these in several creative ways.
For example, accounts are opened for £20 at the web sites of two separate bookmakers, qualifying for £20 in matching bonuses a total of £40 now available at each site. An event is selected at even odds, backing one side at the first bookmaker for £40 and the opposite side at the other for £40. Whichever side wins, there will be £80 now in one account and zero in the other, a net gain of £40 from the original £20 x 2 invested.
Because bookmakers know they could lose a lot of money from such wagering, they usually have a restriction saying funds cannot be withdrawn until they have been "played through" at least three, five or ten times. In this case, the arbitrageur has several options.
The most useful is to refund the empty account and make similar wagers on both sides of the event. If the account that originally lost turns up the winner, all of the cash can now be withdrawn because it was obtained with new funds, not the original deposit or bonus. If the original winning account succeeds, continue playing in the same manner by refunding the empty account, risk free, until the minimum requirement has been met or the empty account wins and funds can be withdrawn.
A more ambitious approach, however, is to open a new account on a third site, fund it with £20 to gain the 100% match and then repeat the process of wagering on two teams at evens. This process continues, joining new sites, until an account meets the criteria for withdrawal.
The only risk to such approaches is that commissions or vigorish may decrease winnings and reduce the amount of profit eventually procured. Those who are concerned that they will run out of web sites to join before the withdrawal can be made may wish to consider rejoining previously used sites with new credit cards.
Many who have actually practised bonus sports arbitrage say it does not take up nearly as much time as it might seem—only a few hours on a busy sports weekend should suffice. Even with commissions deducted, the return can easily be 70% to 80%.
Published on: 21/06/2011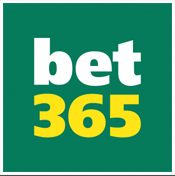 Go To bet365
Open Account Offer
Up to £100 in Bet Credits for new customers at bet365.
Min deposit £5 and 1x settled bet requirement to release Bet Credits. Min odds, bet and payment method exclusions apply. Returns exclude Bet Credits stake.
Time limits and T&Cs apply.