Betting in Canada

Sportsbook Offers

Sportsbook Betting Offers

View Offers
T&Cs Apply, 18+
£25

£50

£25

€22

£5

£20

£25

£30

£30

£5

£25

£100

€50

£25

£25

10%

£10

£100

£100

£25

£250

£25

£20

£25

£50

€25

£25

£88
Latest Sportsbook Articles
Popular Events
Canada is extremely similar to the USA in terms of gambling laws, rules and regulations.
Indeed, in the USA, Nevada is the only state where betting on single sporting events is allowed and this type of wagering is still not permitted in any of the provinces within Canada.
The laws restricting gambling of this nature were introduced in Canada many decades ago in order to protect the integrity and validity of sport in the country, removing all possible avenues which could lead to match fixing and gambling corruption.
Nevertheless, Canadian politicians are currently campaigning to remove the shackles on gambling and internet gaming in order to for it to become fully legalised but under strong, private, provincial regulations.
The campaign has arisen in order to stamp out the continuing threat and growth of illegal bookmaking and dealing, which has become a significant problem in Canada as well as other countries in recent years which do not permit free trade gambling in the main.
In a recent report, it was estimated that s92 out of every $1 wagered on the illegal gambling market fell into the hands of organised crime such as drugs, human trafficking and fraud.
Also, an estimated $1 billion is wagered every year with offshore bookmakers, money which could be distributed and wagered within regulated provinces.
A free reign for Canadian people under strict, provincial guidelines would remove this kind of negative contribution and foreign trade and also boost the Canadian economy at the same time. Currently, Canadian people can only bet on multiple sporting events at the same time, via the use of a 'parlay card'.
This is very similar to a British football accumulator; however the sports wagered on are usually American football, ice hockey and baseball.
The parlay cards are distributed by a lottery company and offer a standard set of odds for completing a various number of successful selections or 'picks'.
As the lottery company, known as Manitoba, have to make their profit margin, the backer is usually at a distinct disadvantage and the odds reflected for any number of picks selected will always be less than if each had been backed individually and subsequently rolled over.
Although the limits in terms of regulated gambling have stayed more or less the same in Canada, provincial gaming and betting has and is continuing to steadily grow as new casinos and facilities are being opened.
Figures released in 2010 by the Canadian Gaming Association show that gambling popularity has nearly tripled in the country since 1995, with total win now exceeding around $15 million as opposed to $6.4 million fifteen years previous.
New gaming facilities have also boosted the industry's turnover as a whole, with approximately $723 million being generated in 2010 as opposed to $616 million in 2006.
Should politicians wishes be realised in the near future, the Canadian betting industry is likely to boom to even greater heights, considering what the wagering potential on single outcomes might be with legalised bookies.
Canada's first pre-requisite however must be to ensure right from the off that there are strict policies in place to prevent any of the match fixing scenario's that have occurred in other countries around the globe.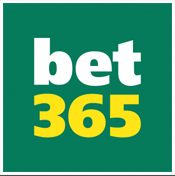 Go To bet365
#Ad