The Casino Centre
Other Offers

Casino Bonus Offers
T&Cs Apply, 18+
£160

£200

£1000

10%

£800

£200

£100

£150

£150

£125

£500

£100

£200

£150

£175

£100

£150
Related Articles
Casino Articles
Bet365 Vegas
A short sequence takes the user into the Aladdin`s cave of the game screen. It is this, Aladdin and the infamous genie, that is the dominant theme of `Wish Maker`. The design of the reels...
Bet365 Vegas
Twin Spin is perhaps the most `Vegas` of Bet365`s Vegas games. The music is jazzy and the graphics bold, even lighting up as though they are before a series of exploding fireworks. Should...
Bet365 Vegas
`Thunderfist` is another of Bet365`s slot games with an Eastern twist. Users are encouraged to spin the reels in an effort to line up identical letters and numbers, designed to look like ...
Bet365 Vegas
The Oasis Poker Professional Series game on Bet365 Vegas is styled in much the same way as the site`s other online card games. The window is designed to replicate the green felt of an act...
Bet365 Vegas
With its fantasy theme there`s no doubt that Secret of the Stones will be a popular game amongst Bet365 Vegas users. There is, though, much more to the game than the intricately detailed ...
Bet365 Vegas
Whilst Reel Rush may seem like a standard five reel slot game, potential customers will be pleased to hear that the game boasts 3,125 ways to win in certain circumstances thanks to ten di...
Bet365 Vegas
Red Dog Progressive is another of Bet365 Vegas` card games and is presented in a similar style to the nine other table and card games they offer. The largest part of the game screen is ta...
Bet365 Vegas
Bet365 Vegas brings the feel of the traditional upright slot machine to your computer screen with Mega Joker. Two-thirds of the game window is taken up by the replica upright machine with...
Bet365 Vegas
Mega Fortune is a Bet365 Vegas premium slot game that rewards big wins with a handsome payout. The lavish background design is reminiscent of a scene off the coast of Cannes whilst contai...
Bet365 Vegas
It will be no surprise to hear that the theme of Lucky Angler is fishing with the reels` symbols featuring such things as shellfish and fish as well as icy-looking numbers and letters. Th...
Bet365 Vegas
Jack and the Beanstalk is a slot machine game based around the children`s fairytale of the same name. An introductory cutscene reminds older gamers of the story`s conceit, a young boy esc...
Bet365 Vegas
Not only is Flowers a game for those with a horticultural bent, thanks to its trio of exclusive bonus features the game will also be enjoyed by seasoned punters. Such bonus tokens to look...
Online Casinos - A New Paradigm in Gambling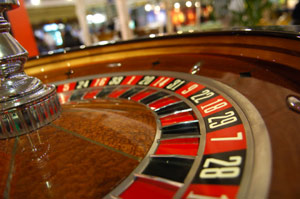 According to the American Gaming Association there are currently more than 2,000 web sites devoted to online gambling. One study has indicated that the number of cyber casinos using English as their primary language now totals 736 - all of them readily accessible from any computer with a connection to the Internet.
Today, the building of virtual casinos is led by Malta, the Netherlands Antilles, Gibraltar, Costa Rica, and the Kahnawake Mohawk Indian Territory in Canada. Each of these venues has licensed 200, 300 or more Internet domains for gambling online, ensuring that their activities are regulated and wagering is safe for players around the world.
This shift in the gambling paradigm to virtual gaming did not occur overnight, of course. The first web-based casinos were established in the Caribbean in the mid-1990s. Their graphics were poor, and the operators were often viewed with suspicion. Game fairness was often subject to question.
But the Internet gaming industry has instituted controls and certification processes. Software has improved and data security has become a top priority. Funds transfers are now as easy and secure as paying bills online. Payouts and game fairness are closely monitored, too.
Oddly enough, narrow interpretations of anti-gambling regulations in the United States have left Americans behind in virtual gaming, while the rest of the world has raced to create online gambling halls that rival the best casinos of Monte Carlo, Atlantic City or Macau. And the opportunity that Americans are missing is huge. Annual revenues from betting online have been estimated at more than $25 billion - about four times what the entire Las Vegas Strip takes in each year.
Games to Play
The wild growth of online casinos has been spurred by a number of factors. Convenience is certainly one contributor. The emergence of trusted web sites is, too. But perhaps the biggest reason online casinos are becoming so popular is the constant outpouring of improved games to play and new ways to win. Innovation occurs at a much faster pace in virtual reality than it ever could on real casino floors.
The leaders of this trend are major software developers who specialized in online games. They include Playtech, Cryptologic, and Microgaming, Vegas Technology, Betsoft, RealTime Gaming, and Top Game, to name a few. Their mission is to bring all of the fun and excitement of visiting bricks-and-mortar gambling halls to the experience of playing at virtual casinos.
Makers of online slots, for example, can easily outpace their land-based counterparts by introducing new games in a matter of weeks rather than spending months or even years for development. This results in rapid release of new online slots, especially time-sensitive ones with movie and television themes or tie-ins to comic-book characters.
What's more, a real casino only has space for several hundred machines, and only one player can bet on each slot at a time. In the virtual realm, the variety of games that can be offered and number of players who can be seated is potentially limitless. There is never any waiting for a favorite game, plus no need to contend with a smoke-filled environment, paper jams, or other hassles.
Online table games benefit in much the same way. Real casinos need to pay personnel to expand their pits, but online casinos simply install more and more variations of popular games, from roulette, blackjack, and craps to high-stakes baccarat, Pai Gow poker, Caribbean stud, Red Dog, Casino War, Let It Ride, and so on. As a new twist, many online casinos are now introducing live dealers, too, actual people at distant locations who oversee a selected game in real-time via streaming video.
A number of 3-D casinos have also started opening up on the Internet. In addition to realistic audio and visual effects, they give players controls to create their own avatar, dress it up, and express emotions as they manipulate camera angles and engage with other avatars in various games.
Perhaps best of all, most reputable online casinos now offer the opportunity for players to "practice" or "sample" their games before signing up to for real money play. Demo Cash is issued and the game software is available in Instant Play mode. This provides the perfect way to learn new games and evaluate web sites risk-free.
Bonuses to Claim
One other reason online casinos are booming is the injection of professional marketing techniques to promotions. Almost all sites now offer two enticements to build their clientele - a Welcome Bonus and a Loyalty Program. The former brings new players in, while the latter keeps them coming back.
Among Welcome Bonuses, the most common are Free Cash at sign up and a First Deposit Match. These are often coupled as part of a single introductory offer. For example, one web site will give you $20 in free play when you register and then match your initial deposit with 100% in additional free play. There are, however, some conditions to be aware of.
Almost all of the Deposit Match Bonuses come with a "play through" requirement. You must bet a certain amount before any withdrawal can be made, not only of the bonus cash but also of your initial funding. The requirement is usually expressed as a multiplier, such as "12 times deposit". In this case, a £100 deposit must be "played through" a dozen times, or £1200 worth of betting, before the £100 match can be claimed. Similarly, the £20 Free Cash may come with restrictions on what games can be played. It always pays to read the terms and conditions carefully before accepting any promotional offer.
Other introductory bonuses to look for at online casinos include "rebates" or "cash back" on losses during your first week or month of play, free rolls on certain games, free tournament entries, free slot spins, free casino chips or tokens, free scratch cards, and just about anything else being offered at no cost, simply for signing up. A long list of ongoing promotions is usually a good sign.
Then, be sure to look into the web site's loyalty program. Almost all online casinos now offer some kind of "points" to reward regular play. A typical system might award a point for every $10 spent and then redeem points for cash at a rate of 100 points equal one dollar. Most of these "frequent player" programs also have levels of membership that provide additional benefits, from bonus points and free play to special gifts - real merchandise you can select from the casino's online store.
Again, the best advice is to study everything about the online casino thoroughly before committing. Then, once a choice of venues has been made, take full advantage of every bonus and promotion offered. Winning and receiving rewards can only add to the fun.