How to Play Keno

Casino Offers

Casino Bonus Offers
T&Cs Apply, 18+
£160

£200

£1000

10%

£800

£200

£100

£150

£150

£125

£500

£100

£200

£150

£175

£100

£150
Latest Casino Articles
Published: 13/09/2010
The game known as Keno started in China some 2,000 years ago. It was brought to the United States by Chinese immigrants during the mid-19th century and became popular in railroad and mining towns of the Old West. The game has spread internationally since then, but it has not changed much in all these years, except that there now is a version played on video machines and computers—Video Keno—as well as the "Live Keno" offered by casinos.
Keno is played by individuals directly against the house. A Keno "card" or "ticket" bearing 80 numbered boxes in eight rows of ten is used by players to indicate which numbers they believe will be called when the game begins. Eighty numbered balls that look like those used for table tennis are placed in a hopper and drawn one at a time until a total of 20 have bee removed. If the player has selected some of the same numbers, cash is awarded according to fixed odds.
Almost all Keno lounges allow players to choose from 1 to 10 numbers per card. Some allow a maximum of 15 selections, and a few even permit up to 20. However, the odds and payouts change, depending on how many "spots" are marked, and there is typically a cap on winnings that kicks in for any number of selections greater than ten.
Keno tickets are typically located at tables throughout a casino and its bars and restaurants or in a special area called the "Keno lounge." Staff who pass through the casino picking up cards/bets and delivering receipts are called "Keno Runners." They do not, however, deliver winnings. Those must be picked up at the casino's Keno Window or Desk by the player who holds a winning ticket.
Marking a Keno ticket is done by placing an "X" on each number desired. Most casinos and their runners will provide black crayons for this purpose. The player is also responsible for writing down the amount of the wager in the upper right-hand corner of the ticket and noting how many games the ticket should be used. For example, writing down "£2 / 4" would indicate a wager of £2 for each of the next four consecutive games.
After the ticket has been submitted, the Keno player is issued a receipt that shows exactly the same numbers he/she marked, the wagered amount, and the number of games played. Betting the same numbers for more than one game is referred to as "Multi-Race Keno." Each Keno game during a 24-hour period is given an identifying number. The receipt will indicate the number or range of games being played on the ticket, the day's date, and a unique ticket number—all used as references to avoid potential cheating.
In the Keno Lounge and at various locations around the casino, large electronic panels—the Keno Boards—are placed to display the results as they are announced. They look almost identical to the tickets, with eight rows of ten numbers, divided into an upper half with boxes 1~40 and a lower half with 41~80. Shortly before the numbers are drawn, the board will go dark and flash the word "Closed," meaning no more bets will be accepted for the coming game. As long as it says "Open," tickets may still be given to runners or submitted at the Keno Window.
As the winning numbers are pulled, the corresponding numbers light up on the Keno Board until all 20 are displayed. Players may redeem their winning tickets at once or else wait until all wagered games on a ticket have been played. Some casinos require winners to present their cards for payouts immediately after the last game on a ticket has been called. Others allow up to 24 hours for winning receipts to be presented.
The minimum and maximum wagers on a single Keno game are set by the house. The number of spots marked is not dependent on the amount wagered, but it does have a direct effect on payouts. For example, marking one spot will pay a maximum of 3-to-1 if it comes up. Marking ten out of ten winning numbers will pay the maximum, usually on the order of 25,000-to-1 or more.
Between these extremes are dozens of intermediate payouts, described in detail on the casino's Keno pay-off charts, also available with the blank tickets placed around the gaming area or from runners. For example, "catching" all five numbers marked on a 5-spot ticket pays 500-to-1. Those same five numbers on a 6-spot ticket pay 84-to-1, but just 2-to-1 on a 10-spot ticket.
A special type of Keno wager is called "Way Betting." Numbers are marked on the card with X's and then circled to indicate they form a group or "way." Each way is treated as an independent bet and can be combined with other ways to form bigger groups. For example, a 6-Way 8-Spot ticket would have four groups of four numbers marked and circles, and any two groups of four can be counted to make an 8-spot combination. The advantage of way betting is more opportunities to win on one ticket, and casinos typically have reduced minimums for these, often as low as 10p per way.
Published on: 13/09/2010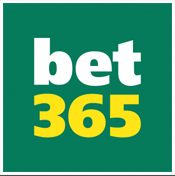 Go To bet365
Open Account Offer
Up to £100 in Bet Credits for new customers at bet365.
Min deposit £5 and 1x settled bet requirement to release Bet Credits. Min odds, bet and payment method exclusions apply. Returns exclude Bet Credits stake.
Time limits and T&Cs apply.