What is a Wagering Requirement?

Casino Offers

Casino Bonus Offers
T&Cs Apply, 18+
£160

£200

£1000

10%

£800

£200

£100

£150

£150

£125

£500

£100

£200

£150

£175

£100

£150
Latest Casino Articles
Published: 13/09/2010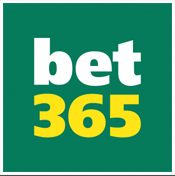 Go To bet365
#Ad
Most online casinos today offer what appear to be very generous "Welcome Bonuses." The majority of these take the form of matching cash for the initial deposit made by a new player. For example, when a new account is opened, the casino promises something like "£100 in Free Bonus Cash" or a "100% Deposit Matching Bonus."
All such offers demand closer study. The vast majority of these come with certain restrictions on the amount that will be matched, the games that may be played or bets that may be made, and how winnings, if any, may be withdrawn. One of the most common restrictions is something called a "wagering requirement."
As a case in point, Casino A offers each new player a "Welcome Bonus of up to £150." The key phrase here is "up to," which implies the amount may be less. Upon closer examination, the terms and conditions of the offer explain that the amount actually received is "based upon the player's activity level during the first month of play."
Casino A's bonus might be called a "tiered wagering requirement." If at least £20 is wagered within three days of sign-up, a free £10 in bonus cash is awarded. Those who wager a minimum £1,000 within 30 days get an additional £40 free. And if £3,750 is staked within 30 days, the remaining portion of the full bonus, another £100, is given out. The player may receive "up to" £150, which is actually just 4% of the wagering required.
By contrast, Casino B offers a "150% First Deposit Bonus." A reading of the fine print reveals, "Qualifying deposits are limited to a minimum of £35 and a maximum of £100," so the most that may be claimed is £150. Whatever amount is awarded, it is subject to a "20 times wager requirement." This is shorthand for saying that no matter how much the player wins or loses, not a penny of the bonus may be withdrawn until the "free cash" has been bet at least 20-fold. In other words, it takes £3,000 in bets to release the £150—a 5% gain in real terms if, and only if, nothing is lost during play.
Casino C has added an insidious twist to Casino B's offer by making the deposit itself subject to the same "20 times wager requirement." Not only is the £150 in free cash not available for immediate withdrawal but also the initial funds used to trigger the bonus. The deposit is held hostage until it, too, is bet 20-fold, meaning £6,000 in wagering is necessary to take a penny back of the player's own money.
Meanwhile, Casino D has added its own wrinkle to the wagering requirement, offering a "£30 No Deposit Bonus." This introduction truly is cash free. The player sees £30 in his/her account just as soon as sign-up has been completed, no deposit required. But again, win or lose, no withdrawal may be made until a "30 times wagering requirement" has been met, meaning at least £900 must be bet. Anyone who has ever gambled in a casino or online realizes how difficult it is to wager £900 with a £30 bankroll. And even if the very first bet happens to win £900, it must all be recycled as wagers before any residuals can be taken home.
All of these examples relate to new customers, but wagering requirements are by no means restricted to introductory promotions. They are commonly attached to re-deposit bonuses, too. Even prizes won in freerolls may be subject to reinvestment due to wagering requirements.
That's why it is so important for players to carefully read the terms and conditions before agreeing to any "free" offer. Even though the wagering requirements are clearly stated in the agreements that players make, the vast majority of complaints made about online casinos relate to this practice. As in all transactions where money is involved, caveat emptor—"buyer beware."
Published on: 13/09/2010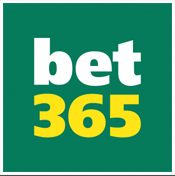 Go To bet365
#Ad