Baccarat Hall of Fame

Casino Offers

Casino Bonus Offers
T&Cs Apply, 18+
£160

£200

£1000

10%

£800

£200

£100

£150

£150

£125

£500

£100

£200

£150

£175

£100

£150
Latest Casino Articles
Published: 21/08/2012
The universe abhors a void, so because no bricks and mortar Baccarat Hall of Fame (HOF) exists to commemorate the feats of famous players, an enterprising young Californian named Michael Azzurro decided to create one online. He registered the dot-com domain name for Baccarat Hall of Fame in February 2012 and set about filling one very long page with the names and biographies of his choices for HOF-level recognition, including numerous players, authors and even a fictional character.
Topping Azzurro's list is one undisputedly deserving individual—Akio Kashiwagi. In 1990, this Japanese real estate investor parlayed $200,000 into a $6 million Baccarat win at Trump Plaza in Atlantic City. Months later, he returned to wager $1 million on a single hand and won. Unfortunately, by that time he had already lost $10 million to Donald Trump's casino. Awed by his gutsy play, casino employees called Kashiwagi "The Baccarat Warrior." Two years later, he was discovered murdered in his Tokyo home, killed by 150 cuts made by a samurai sword.
Another undeniably important individual in this Baccarat Hall of Fame is Francis "Tommy" Renzoni. He is widely acclaimed as the "Father of American Baccarat." Renzoni first came across the game called Punto Banco the casinos of pre-Castro Havana, Cuba in the 1950s. After learning all he could about the game, he introduced it to the Sands Casino in Las Vegas. As a successful player, too, Renzoni wrote two books about the game in the 1970s: "Renzoni on Baccarat – The Secrets of Professional Gambling" and "Baccarat: Everything You Wanted to Know about Playing and Winning."
Perhaps the most interesting selection is the one most deeply rooted in history—Felix Falguierein. The name will be unknown to many, but this 14th century Italian gambler is credited with using a deck of tarot cards to devise a game centered on the number zero, which he named using the Italia word for "nothing"—baccara.
Another historical figure honoured is King Charles VIII of France. His Baccarat Hall of Fame entry notes that he was "the one who had brought baccarat from Italy in the year of 1490 together with his soldiers during the Franco-Italian war." This was later the basis for the quintessential French table game known as Chemin de Fer.
Among the most current selections is an entry for the "Baccarat Queen," with a link to an article in World Gaming regarding Ms. Qin Hong, winner of the 2010 "King of Baccarat" competition and its HK$1 million prize. The queenly "King" succeeded in the grand final of the tournament held at The Venetian Macao annually since 2008.
Some of Azzurro's Hall of Famers are questionable choices, such as Frank Scoblete, who is better known for his craps-playing accomplishments, and blackjack specialist Henry Temburin, whose contributions to the game of baccarat are sketchy at best. Some might also question the inclusion of Ian Fleming's fictional character "James Bond" on the list, although there is little doubt that the 1967 movie "Casino Royale" did much to boost the image of baccarat as a sophisticated game of international intrigue.
All of the other Baccarat Hall of Fame individuals named by Azzurro are authors, some of considerable repute, if not household names. They include Lyle Stewart, Avery Cardoza, John Patrick, Byron Hebert, John May and Brian Keyser. Like Scoblete, most of them have written on topics other than baccarat, too.
Sorely missing from this Baccarat Hall of Fame are John Warne "Bet-a-Million" Gates (1855-1911), whose massive baccarat wagers were legend in Europe, as well as Australian billionaire Kerry Francis Bullmore Packer (1937~2005). Packer once won 20 consecutive hands playing baccarat in Las Vegas, with each hand worth $250,000. He was also said to have lost an estimated £10 million at the tables of the Crockfords Casino in London.
Another glaring omission is Nicolas Zographos (1886~1953), a member of the infamous Greek Syndicate that virtually controlled all of the baccarat tables of Europe in the early 20th century. Armed with a photographic memory, Zographos could remember the order of all 312 cards when six decks were played. One of his biggest wins was in 1926. With millions of francs at risk, he was dealt a "baccarat"—two valueless face cards—but then drew the nine of diamonds to win. That card became his symbol, thereafter, adorning everything he owned, from his handmade cufflinks to his private yacht—a lifetime of HOF-worthy accomplishments indeed.
Published on: 21/08/2012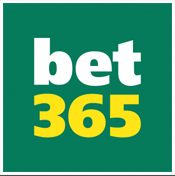 Go To bet365
Open Account Offer
Up to £100 in Bet Credits for new customers at bet365.
Min deposit £5 and 1x settled bet requirement to release Bet Credits. Min odds, bet and payment method exclusions apply. Returns exclude Bet Credits stake.
Time limits and T&Cs apply.