How to Play Baccarat

Casino Offers

Casino Bonus Offers
T&Cs Apply, 18+
£160

£200

£1000

10%

£800

£200

£100

£150

£150

£125

£500

£100

£200

£150

£175

£100

£150
Latest Casino Articles
Published: 13/09/2010
The two-handed card game known as Baccarat is based upon an Italian game that was popular the Middle Ages. It was played with a deck of Tarot cards and called "Tarrochi." By the time the game became the rage in France in the 16th century, it used the standard 52-card Latin deck and went by the name "baccara," which means "zero," the worst possible hand one can be dealt.
Today, Baccarat is played all around the world, enjoying an enthusiastic following not only in Europe and the Americas but also in Asia. Variations of the game include Chemin-de-fer, Punto Banco, Mini Baccarat, and Monte Carlo's original Banque à deux tableaux, among others.
In all versions, the object is to get a hand valued closer to a total of nine points than the opponent's. Aces count as one point, 10s and picture cards have no value at all, and all other cards, 2~9, are counted at face value. For combinations of cards totaling ten points or more, only the last digit is considered, so a hand of 7+8 is not fifteen, it is five (ignoring the tens place), and a total of 5+6 is just one, not eleven.
A strict set of rules is applied to when cards are drawn or totals are held. This might seem to make winning seem like a matter of luck rather than skill. However, veterans of the game know that Baccarat features an extremely low house advantage, and players who observe carefully what cards have been played and can bet according to probabilities and come out ahead with great consistency.
In all forms of Baccarat, participants wager on either the Banker's hand or the Player's hand. In house games, such as Mini Baccarat, losing bets are collected and winnings paid off by the dealer on behalf of the casino operator. In more traditional versions, a playing participant "buys" the Bank by bidding higher for it than any other player, and then takes responsibility for settling all wins and losses out of his/her own bankroll. In this case, a small commission is paid by the winning bidder to the house for this privilege.
The shoe from which the cards are dealt is called the sabot. The hand begins when the dealer "burns" two or more cards, showing them to all players face up before placing them in the discard tray. Next, two cards are dealt to the Banker and two to the Player, typically face down. In the version called baccarat en banque, two different sets of Player cards (ponte) are dealt, a pair for each half of the table, while a third hand is dealt for the Bank (banco).
Bets are then made, subject to any table limits, on the Player or the Banker. A paddle known as the pallet is used by the dealer to deliver the cards to the bettors who have wagered the most for right to turn the cards over and play the hands on behalf of all other bettors. The act of turning over the cards can involve a lot of posturing—peeking, bending corners, cupping, folding, and otherwise manhandling the cards, which are used only once in big money games and then destroyed.
Cards used in Baccarat frequently have no numbers on them, just suited spots for cards with value and illustrations one the court cards worth nothing. The dealer oversees every aspect of play, so there is no possibility of cheating or misrepresenting a hand. The only decision to be made regards standing or drawing cards when the Player's total is five. Otherwise, a fixed set of rules decides the outcome, as follows:
If the Player's total is from zero to four, another card must be requested, but only one, as no more than three cards in total may be held in a hand. When holding a hand valued at six or seven, the Player must stand. Totals of eight or nine are "naturals"; they must be laid face up on the table. But when the Player's total is five, it is possible to either stay by saying "pas de carte" (or "non"), or else draw one more card by telling the dealer "carte." The third card is usually dealt face up.
Then, depending on the Player's hand value, the Banker will either stand with a winner or take another card in an attempt to get closer to nine. One exception is that if the Banker's first two cards total eight or nine, a "natural," play stops immediately. No additional cards may be drawn by either Player or Banker—the higher of the two hands is declared the winner.
Profits on Baccarat are very low for the house compared to table games like Roulette or Blackjack. By the same token, payouts of 1-to-1 make it difficult for players to win big without making huge wagers, so Baccarat tends to be a high stakes game. There is one bet, however, that does pay high odds; ties may be wagered on and when they occur they pay 8-to-1 in most versions of the game and 9-to-1 in others. Unfortunately, the house edge on such bets is nearly 16%, so players are advised to avoid betting on ties.
Published on: 13/09/2010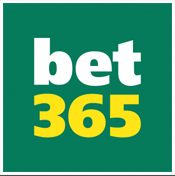 Go To bet365
Open Account Offer
Up to £100 in Bet Credits for new customers at bet365.
Min deposit £5 and 1x settled bet requirement to release Bet Credits. Min odds, bet and payment method exclusions apply. Returns exclude Bet Credits stake.
Time limits and T&Cs apply.