Baccarat Side Bets

Casino Offers

Casino Bonus Offers
T&Cs Apply, 18+
£160

£200

£1000

10%

£800

£200

£100

£150

£150

£125

£500

£100

£200

£150

£175

£100

£150
Latest Casino Articles
Published: 25/11/2013
The two basic baccarat bets, Player hand and Banker hand, are usually complemented by opportunities to wager on propositions—so called "side bets." The most common of these is the "Ties" side bet, which allows participants to win a payout of 8-to-1 when the Banker hand and Player hand end up with the same total. The probability of a Tie occurring on any given hand is 9.52%, which yields a House edge of 14.36%. If one is fortunate enough to find a casino that pays 9-to-1 for a Tie, the advantage to the House will drop to 4.84%.
The second most prevalent type of side bet is called "Pairs." It is a wager that pays 11-to-1 when the first two cards are a match in a selected hand—Banker or Player. The real odds of this occurrence are quite poor, however—only 7.47%—which translates into a House edge of 10.36%.
To add to the variety of the game, a number of other proposition bets have been introduced by casinos, some of which offer far better odds of winning than the traditional Ties or Pairs side bets. Following is a summary of baccarat side bets most likely to be encountered.
Baccpo Bonus – Offer only at Baccpo tables, this side bet pays for special hands, such as 4 to 1 for a three-card flush, 10 to 1 for three unsuited cards with no value, and other combinations up to 10,000 to 1 for three 3's of spades. The bonus side bet comes with a House advantage of 9.8%.
Double Fortune Pairs – This side bet accompanies Double Fortune Baccarat played with two shoes. It allows a single bet to be placed on the first two cards of both Banker and Player hands. If one pair is formed on either game, the side bet pays 2:1. If one pair is formed on each game, the payout is 5:1. For two pairs formed on the same game, the side bet wins 10:1, while three pairs pays 20:1 and four pairs pays 100:1. The overall House edge for this side bet is 3.45%.
Egalite Bets – In some U.K. casinos, wagers can be placed on specific ties occurring, 0~9. For example, a tie of 0-0 would pay 160:1. It should occur with a probability of 0.58% and the House edge on such a bet is 6.65%. Other payouts are 70:1 for a tie of 1~3, 60:1 for a tie of 4 or 5, 22:1 for a tie of 6 or 7, and 40:1 for a tie of 8 or 9. The House edge on these bets ranges from 7.28% to 10.86%.
Insurance – Some Asian casinos have experimented with offering insurance. One such case is insurance on the Player hand when a natural 9 is dealt, paying out in case of a tie and losing otherwise. Another case is insurance on the Banker hand on a 0-0 score after five cards that wins in the event of a tie and loses otherwise. Other variations include insuring a natural 8, insuring a 3-card Player hand against any Banker hand, insuring the Banker hand after four cards have been revealed, and insuring the Banker hand after five cards have been exposed.
Super Sevens – Available when playing "7 Up Baccarat," this side bet pays a bonus according to how many sevens are dealt in total among the two hands, including the original seven that is always dealt to the Player hand. The payouts are 2 to 1 for two sevens, 5 to 1 for three sevens, 17 to 1 for four, 70 to 1 for five and 700 to 1 for six. This wager comes with a House edge of 8.86%.
Triple Match – Found in games of "EZ-9 Baccarat," this is a proposition wager that all three cards dealt to the player will be of the same rank, such as 4-4-4 or A-A-A. The basic side bet pays 50:1. Should all three cards also be of the same colour, the bet pays 100:1. And if they are of the same suit, the payout is 250:1. There may also be a progressive jackpot available starting at 5,000:1 for catching three 3's of diamonds. The Triple Match side bet carries a House advantage of 11.24% when no progressive is available.
Published on: 25/11/2013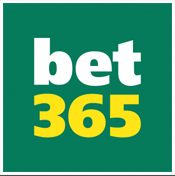 Go To bet365
Open Account Offer
Up to £100 in Bet Credits for new customers at bet365.
Min deposit £5 and 1x settled bet requirement to release Bet Credits. Min odds, bet and payment method exclusions apply. Returns exclude Bet Credits stake.
Time limits and T&Cs apply.