Commission-Free Baccarat

Casino Offers

Casino Bonus Offers
T&Cs Apply, 18+
£160

£200

£1000

10%

£800

£200

£100

£150

£150

£125

£500

£100

£200

£150

£175

£100

£150
Latest Casino Articles
Published: 25/11/2013
One aspect of baccarat that can confuse and annoy players is the existence of the 5% commission charged when winning on the Banker hand. It makes the true payout for successful Banker bets 19:20 instead of the even money (1:1) received when winning a wager on the Player hand. Players must remember that the Banker hand, which goes last in the action, carries an advantage in the game, so the commission, which gives the House its margin, is necessary to make betting on either hard more or less equal to the other.
But what if the commission could be reduced or eliminated completely? How might that affect the game? All around the world, a number of variations have been created to test that query, leading to mixed results. In most cases, the House edge is adjusted by paying less than even money on certain Banker hand wins. This may lead to the Player hand becoming the preferred wager. Only a careful analysis of the advantage gained or lost by the House can reveal whether sacrificing the commission benefits players or not.
Reduced Commission Baccarat – Although 5% is the standard Banker hand commission, many casinos have experimented with reducing it without changing the other House rules. When the commission in an eight-deck game is lowered to 4%, for example, the House advantage on Banker hand bets falls by nearly half, from 1.058% to 0.599%. At 3%, the House edge is just 0.141% and at 2.75% commission, the advantage all but disappears at 0.026%. If the commission is eliminated without adjusting any of the other rules, the House is actually put at a disadvantage of 1.235%.
American Commission-Free Baccarat – In Las Vegas, a commission-free variant called "EZ Baccarat" can sometimes be found, with all standard baccarat rules intact except on the Banker bet. First, all wins pay even money and, second, if the Banker hand wins with a 3-card total of 7 then the Banker bet will push instead of receiving a payout. When this game is played with six decks, the House edge on Banker hand bets is 1.02%.
Amsterdam Commission-Free Baccarat – In some Dutch casinos, no commission is charged on winning Banker hand bets, but the rules have been adjusted to maintain an advantage for the casino. When the Banker hand wins on a total of five, it pays only 1 to 2 instead of even money. This results in a House edge of 0.93% on Banker hand bets.
Asian Commission-Free Baccarat – There have been reports of a commission-free baccarat games in the Philippines that pat even money of all Banker hand wins other than wins with a total of seven. If the Player hand has a total of four and loses to the Banker hand's seven, bets on the Banker hand pay 2 to 1, but on all other wins on seven, the payout on the successful Banker hand wagers is just 1 to 2, creating a House edge of 1.23%. In Singapore, reportedly, there is a commission-free game that pays 1 to 2 on winning Banker hand bets with a total eight, creating a House edge of 4.07%.
U.K. Commission-Free Baccarat – The game referred to as "Punto Banco 2000" in England comes with no Banker hand commission. It pays even money on all Banker hand wins except a win with a total of six, which pays only 1 to 2. This does not affect the House edge on the Player hand or Tie bets, but it increases the House advantage on Banker hand bets to 1.46% and turns the Player hand into the preferred wager.
Published on: 25/11/2013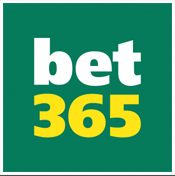 Go To bet365
Open Account Offer
Up to £100 in Bet Credits for new customers at bet365.
Min deposit £5 and 1x settled bet requirement to release Bet Credits. Min odds, bet and payment method exclusions apply. Returns exclude Bet Credits stake.
Time limits and T&Cs apply.
Comment on this article
nickjr
at 28/02/2015 08:54:19
I`m in search of help. My local casino is offering standard baccarat with no rule changes and full pay. no commission if you bet atleast $5 dollars on the tie bet. Table limit is $5-300 Is this game +ev to the player? Or does the house still have anvantage?