How to Win at Roulette

Casino Offers

Casino Bonus Offers
T&Cs Apply, 18+
£160

£200

£1000

10%

£800

£200

£100

£150

£150

£125

£500

£100

£200

£150

£175

£100

£150
Latest Casino Articles
Published: 08/04/2012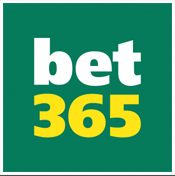 Go To bet365
#Ad
The player has no control over many aspects of the game of Roulette. The House determines which wheel and table layout are used, what the betting limits are, how frequently spins are made, and what the specific rules of the game are. The croupier controls the Roulette ball, and where it will land is anyone's guess.
On the other hand, the player does have control over a number of crucial decisions. These range from where and when to play to how long to play, how much to wager, what numbers to bet on, and when to finish a session of play. Managing these decisions well can spell the difference between winning and losing.
To assist players in taking control of the manageable aspects of the game, the following keys to winning Roulette should be considered. When everything is "right," winning just follows naturally.
The Right Place – The player chooses where to play, so it makes sense to pick a place that feels comfortable. Some will seek out noise- or smoke-free venues with few distractions. Others will prefer lively locations that serve a continual flow of free drinks to players. Friendly croupiers and likeable staff can certainly make a difference, too, and there isn't any reason to play at a place that's inhospitable. If the pit area or Roulette section feels wrong, move on.
The Right Promotion – Because casinos are in competition, they are willing to shower new customers and loyal players with all kinds of incentives and bonuses. Information on current promotions can be obtained at the casino's Players Club or Customer Service Desk. Ask about free chips, bonus cash, sweepstakes entries and discounts on casino meals, rooms and entertainment. Take advantage of every complimentary offer before getting involved in play.
The Right Table – Clearly, European Roulette is a better choice than American Roulette, but there is more to picking a table than how many zeroes are on the wheel. Pay close attention to the table limits, both minimum and maximum. Find out how much it will cost to bet, and compare it to the bankroll available. If a table seems right, get a position near the middle so that the entire field can be reached. If a good position is not immediately available, be patient, watch the game and wait for an opening.
The Right Wagers – The player controls the betting, so knowing how much is available for wagering is a critical component of play. Start by creating a "bankroll"—a fixed amount of money to wager with. This amount must be specific and related to the table limits, such as 200 times the minimum bet. On any single spin of the wheel, no more than 10% of the bankroll should be wagered. Make a commitment to adhere to whatever limits have been set and don't be tempted to rush off to the ATM for more funds. If the initial stake is lost, play should end. Another session with a fresh bankroll can be undertaken on another day.
The Right Strategy – Using pattern betting or a system, such as Martingale or Labouchere, can be quite successful in the short-term, but the House edge always prevails over the long haul. No system wins all of the time. That's why it is so important to come up with a strategy of play that takes into account as many aspects of the game as possible. Knowing the pros and cons of various systems allows a player to switch methods of play when the time is appropriate. Each method should be mastered, too, and practice makes perfect in Roulette, just the same as it does in any repetitive undertaking.
The Right Exit – Much too often, winners who play longer than they had intended to will end up losing all their gains, and sometimes more. The only way to beat Roulette is quit while ahead. That's where an exit strategy comes in handy. What triggers the decision to leave the table can be a time limit, such as 60 minutes, a fixed number of spins to play or a certain amount of winnings (or losses). The important thing is when the trigger occurs, the player must leave the table, period. The House edge tends to catch players who over-bet, over-play or overstay their good fortune.
Published on: 08/04/2012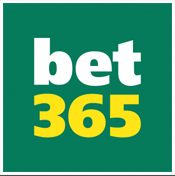 Go To bet365
#Ad