History of Craps

Casino Offers

Casino Bonus Offers
T&Cs Apply, 18+
£160

£200

£1000

10%

£800

£200

£100

£150

£150

£125

£500

£100

£200

£150

£175

£100

£150
Latest Casino Articles
Published: 05/05/2012
Of all types of gambling activities, dice games are among the oldest. According to ancient Greek myths, the Universe was divided among the gods by rolling dice. The heavens were awarded to the winner, Zeus, while the seas went to Poseidon and the underworld ended up with the loser, Hades.
Some 10,000 years ago, humans began forming four-sided sheep hucklebones into a crude form of dice called "astragali." Early humans used these for recreation, and this is where the phrase "throwing bones" came from. About 5,000 years later on, the bones were fashioned into cubes to make them roll more smoothly. This in turn led to crafting six-sided dice out of uniform materials, including jade, ivory and wood. Around 1300 BCE, pips (dots or spots) were added to the surfaces.
Among the earliest board games ever played with dice was Parcheesi; it was invented in India around 500 BCE. About 200 years later, another board game called "Tabula" (tables) made rolling dice a popular form of gambling for Roman legions; it eventually led to the game known today as Backgammon.
Unlike these ancient dice games, Craps is actually a rather modern invention. During the Middle Ages, at the time of the Crusades, William of Tyre and his soldiers passed the time by playing a game they referred to as "Hazard." Using two dice, the value of each roll was the total number of pips appearing on both faces showing up. Any roll totaling two or three was called "crabs," and the player who threw them "crabbed out."
Around the turn of the 19th century, Hazard made its way to the United States, where the French-speaking residents of New Orleans named the game "Crapaud." In 1813, a French-Creole nobleman came along, Bernard de Marigny, and perfected the game by introducing "Field" and "Come" bets. This new version of the game was called "Craps," and it did not take long for it to become a favorite pastime of African-American slaves.
In its original form, Craps was played directly against other players. No equipment was needed other than a pair of dice. That made Craps a very portable game, and it could be played almost anywhere. Two or more players would form a Craps circle, make bets in the middle and take turns as the dice "shooter." Much later, "Bank Craps" would develop from this game—the variation seen in modern casinos, played on specially constructed tables and featuring a fixed banker referred to as the "House."
Early Craps tables had very uncomplicated layouts. Just four betting areas appeared on the table top: Win, Come, 6/8 and Field (2, 3, 4, 9, 10, 11, and 12). Unfortunately, this version of Craps simply invited trouble. So-called "dice mechanics" discovered ways to use weights and hollowing to create "crooked dice." With them, the mechanics could roll whatever numbers they wanted. The game made its way to the rest of the country aboard Mississippi riverboats, accompanied by all kinds of cheating.
The game's next innovation was added by dice-maker John H. Winn. He proposed letting Craps players wager "right" (with the shooter) or "wrong" (against the shooter). His new table layout soon replaced the Win with a Pass Line and added a Don't Pass space for bets on the shooter to lose. This innovation not only transformed the game; it also got Winn recognised as the "Father of Modern Craps."
As the early 20th century opened, "shooting dice" was still viewed as an evil vice by most of society—an immoral activity for hoodlums playing in back alleys. In 1931, however, that view got a makeover. Thanks to the legalisation of casino gambling in Nevada, Bank Craps played at fixed tables quickly became the standard.
Then 1950 brought another breakthrough for Craps. On Broadway, a Tony Award-winning musical called "Guys and Dolls" popularised the game. In 1955, Marlon Brando and Jean Simmons starred in the cinema version, which featured Frank Sinatra crooning "Luck Be a Lady."
Suddenly, Craps was not only acceptable, it was on its way to becoming a world-class favourite. Indeed, based solely upon the volume of money wagered, Craps now ranks as the number one gambling activity in history.
Published on: 05/05/2012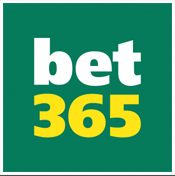 Go To bet365
Open Account Offer
Up to £100 in Bet Credits for new customers at bet365.
Min deposit £5 and 1x settled bet requirement to release Bet Credits. Min odds, bet and payment method exclusions apply. Returns exclude Bet Credits stake.
Time limits and T&Cs apply.