How to Play Sic Bo

Casino Offers

Casino Bonus Offers
T&Cs Apply, 18+
£160

£200

£1000

10%

£800

£200

£100

£150

£150

£125

£500

£100

£200

£150

£175

£100

£150
Latest Casino Articles
Published: 13/02/2012
Played with three six-sided dice, the ancient Chinese game known as Sic Bo is easy to learn and play. It has some similarities to Roulette, in that the object of the game is simply to predict which numbers will appear at random on the faces of the dice once they have been shaken or "spun."
Bets can be made straight up on a specific number, 1 through 6, or on the total of all three dice, 4 through 17. Some wagers, such as Big and Small, pay even money (1-to-1), while correctly predicting all three dice showing the same number—a so-called "Triple"—awards a payout of up to 180-to-1.
First-time players of Sic Bo need not be confused by the ideographic characters that appear on the Si Bo table. It is not necessary to learn the Chinese language in order to play. Most of the betting areas display the faces of the dice to be bet on, so it is a simple matter of selecting what combination will show. The table's translucent surface is lit from below so that the layout shows which wagers are winners.
Each Sic Bo "spin" gets under way as players placing their bets directly on the Sic Bo table layout, again similar to Roulette. The minimum and maximum betting limits should be clearly posted on the table surface or on a placard just outside the betting field. Chips must be stacked within the boundaries of the selected betting area and should not touch or protrude outside the surrounding lines.
A great variety of wagers can be made. For example, there are two ways to bet on the total of the three dice. The easiest is to predict whether the total will be Small (4~10) or Big (11~17). A correct selection pays even money, 1-to-1, but loses if the combination is a Triple, i.e., 2-2-2, 3-3-3, 4-4-4 or 5-5-5.
A more challenging and potential profitable way to bet on the total is to identify exactly what the sum of the three dice will be, 4 through 17. The payouts for winning outcomes will vary, depending on the number chosen. For example, winning on a Three Dice Total of 4 or 17 typically pays 60-to-1, but it can vary anywhere from 50-to-1 to 65-to-1, depending on the House Rules. Payout rates should be indicated on the table surface.
Picking the combinations of faces showing on the dice is another popular bet. A single number may be selected, 1 through 6, or two numbers, such as 3-4, 3-5, 4-5, etc. Bets are possible on specific "Doubles" or "Pairs" appearing, on specific Triples, or on Any Double or Any Triple. Once more, payouts will vary from 1-to-1 to 150-to-1, depending on what numbers are chosen.
As soon as all of the wagers have been made, the dealer will "spin" the three Sic Bo dice. Most casinos use a revolving "cage" to mix up the dice mechanically, or there may be a spring-trigger activated "shaker" that looks like a large snow globe. Note that players never touch the dice. Only the dealer takes care of each spin.
After the dice come to rest, the numbers showing on their faces are entered into the Sic Bo table's lighting system and the winning sections light up from beneath the table surface. It is quite easy to see at a glance which bets are winners and which have lost.
The dealer will then clear away from the unlit sections all of the losing chips before paying out the winners at the predetermined odds. A railing running around the edge of the table has grooves where players can keep their chips. Chips may also be stacked on the unmarked felt apron around the betting field.
Compared to most casino games, Sic Bo often seems rather slow. Spins occur at a leisurely pace, so that all players have plenty of time to make their choices and place their chips on the table. Newcomers are well advised to observe a few spins before wagering, just to get a good idea of how it is done.
Published on: 13/02/2012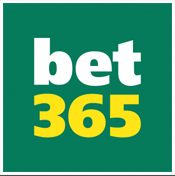 Go To bet365
Open Account Offer
Up to £100 in Bet Credits for new customers at bet365.
Min deposit £5 and 1x settled bet requirement to release Bet Credits. Min odds, bet and payment method exclusions apply. Returns exclude Bet Credits stake.
Time limits and T&Cs apply.