How to Win at Sic Bo

Casino Offers

Casino Bonus Offers
T&Cs Apply, 18+
£160

£200

£1000

10%

£800

£200

£100

£150

£150

£125

£500

£100

£200

£150

£175

£100

£150
Latest Casino Articles
Published: 22/05/2012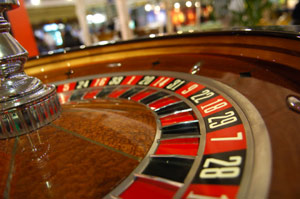 For anyone who wants to win at Sic Bo, the first step is to become familiar with the standard payouts and then seek out casinos that offer the highest odds. No other factor weighs as heavily on the ability to win as the payout rates, and they can vary quite widely from venue to venue.
As the rates increase, the House Edge declines, translating directly into more wins and greater profitability for players. On the other hand, casinos offering lower payout rates at their Sic Bo tables will retain a larger advantage for the House. That means less opportunity for success.
Some shopping around may be required to find the right place to play, but it is worth the effort. Once a good Sic Bo location has been identified, the guidelines below should help players maximise their profit potential.
Table Selection – It does not take a close study of table odds to discover which ones are "good" and "bad." Simply look for the odds offered on totals of 4 and 17, which will be clearly displayed below the respective betting areas in the center of the table layout. A "good" table" will offer "1 wins 60" or 60-to-1, making the House Edge 15.28%. The "best" tables offer odds of 65-to-1, dropping the House margin to 8.33% and virtually doubling the probability of success. By contrast, odds of 50-to-1 indicate "bad" tables, where the House advantage is roughly double the average at 29.17%. Upon finding a suitable table, get a position near the middle in the front so that it is easy to reach all of the betting areas on the layout. Don't be rushed into taking a spot on the corner; wait and watch the game until an opening becomes available.
Limits – Clearly posted on a placard on the Dealer's side of the table should be the table limits, both minimum and maximum. The amount of a minimum wager should be no more than 2% of the bankroll the player has brought to the table. Maximums are of interest only to those who play progressions and any cap lower than 100X the minimum (5/500 or 10/1,000) may severely hamper plans to double up.
Promotions – Casinos are in competition. They will offer incentives and bonuses to draw in new customers and win their loyalty. Look for promotions that give away free chips and bonus cash that can be used at the Si Bo tables. Some offer complimentary sweepstakes entries and special casino services, too. If the information on promotions is not clearly posted, stop by the Players Club or Customer Service Desk and ask for the details. Win or lose, players who spend significant time at the table are often able to claim discounts on meals, rooms and entertainment.
Strategy – Some players rely solely upon gut instinct and luck. Others apply a systematic approach to betting, such as Labouchere or d'Alembert progressions. Although any approach to Sic Bo may be successful over the short term, the House Edge eventually asserts its dominance, so those who have and adhere to a strategy will tend to be more successful in the long term than those who rely on intuition or feelings. Be aware that every system of betting comes with its own inherent strengths and weaknesses. Switching up methods of play can often be the key to winning as table conditions change. Whatever approach is used, it should be mastered through practice.
Quit While Ahead – The inescapable fact of Sic Bo is that the odds are tilted heavily in favour of the House. The longer a player remains at the table, the more likely losses will occur. A major cause of losing is overstaying one's luck; winners who play longer than intended often lose back all of their gains and more. The only sure way to win at Sic Bo is to leave the table when ahead. That usually means setting a specific financial goal or time limit, such as a certain number of spins or minutes at the table. Whatever exit strategy is chosen, the key is to stick with it. Winning streaks eventually come to an end, so the trick is to quit before or shortly after the good luck runs out.
Published on: 22/05/2012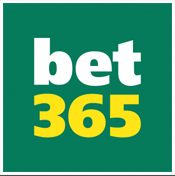 Go To bet365
Open Account Offer
Up to £100 in Bet Credits for new customers at bet365.
Min deposit £5 and 1x settled bet requirement to release Bet Credits. Min odds, bet and payment method exclusions apply. Returns exclude Bet Credits stake.
Time limits and T&Cs apply.