Sic Bo History

Casino Offers

Casino Bonus Offers
T&Cs Apply, 18+
£160

£200

£1000

10%

£800

£200

£100

£150

£150

£125

£500

£100

£200

£150

£175

£100

£150
Latest Casino Articles
Published: 18/05/2012
Long before the invention of playing cards, Chinese gamblers enjoyed a variety of games of chance that employed marked stones, tiles and dice. Several of these games have endured right through to the modern age, with rules remaining almost the same throughout the centuries. One such game played with dice is called "Sic Bo," sometimes referred to as "Dai Siu," "Tai Sai," "Hi-Lo" or "Big and Small."
The Chinese words "Sic Bo" translate into English as "dice pair." The original version was probably played with two dice, somewhat like Craps. However, the dice were not small cubes that a player could easily hold in one hand. Instead, they were the size of clay bricks with their painted sides numbered 1~6 and tossed only with considerable effort.
Over time, the heavy game pieces gave way to small six-sided dice, three of which were thrown instead of two. The one constant through the years has been the object of the game: to correctly predict the combinations of numbers to be rolled.
In the 19th century, thousands of manual laborers moved from China to the United States to work on the nation's transcontinental railroad. Of course, they carried with them their ancient traditions, which included their favourite forms of gambling. Sic Bo soon became a popular pastime in railroad camps and mining colonies, although limited almost exclusively to the immigrant enclaves.
Another big wave of Chinese immigration occurred in the mid-20th century. It followed World War Two, when Nationalists fled the Communist take over of the Chinese mainland. By then, Chinese-American community had sprung up across the country, with concentrations on the West Coast where Sic Bo flourished in secret gaming salons.
The game was "discovered" by non-Oriental gamblers only gradually, and initially it was not treated as a serious form of gambling at all. Quite the contrary, Americans incorporated Sic Bo as form of carnival game. They modified the payouts and renamed it "Chuck-a-Luck." In some parts of the country, the game was referred to as "Birdcage," owing to the cage-like contained that was used to mix up the dice before each roll.
When the game was introduced in the United Kingdom, another change took place. Sic Bo was merged with an old British army game played with two dice called "Hazard," resulting in a new three-dice pastime known as "Grand Hazard."
In spite of these attempts at innovation, the immigrant Chinese resisted proposed changes, so the original game of Sic Bo managed to survive intact. In the Portuguese colony of Macau, where Fan Tan gambling houses had existed since 1867, Sic Bo became very popular, and it soon spread to gambling halls in Chinatowns all over the world.
In 1937, the government of Macau monopolized all commercial gambling activities and gave a company called Companhia Tai Heng the right to operate the colony's gaming concession. That contract lasted until 1960, when the monopoly was opened for tender and Stanley Ho and his company STDM won the contract. Within ten years, Ho was able to establish a grand casino in the style of Monte Carlo. He called it the Hotel Lisboa, and Sic Bo was given a prominent position on the main casino floor adjacent to the Baccarat and Roulette tables.
Casino owners in Nevada caught the news of Ho's success in Macau. They began introducing Sic Bo in their back rooms, offering private games to entertain visiting Chinese guests. However, no Sic Bo tables appeared in the main pit areas of casinos in Nevada until the 1990s. That's when China's economy started booming, making it possible for wealthy Chinese tourists to begin frequenting the Las Vegas Strip.
As it turned out, Sic Bo became a hit with non-Chinese visitors, too. By 1995, casinos far flung as Biloxi, Mississippi and Atlantic City, New Jersey had set up their own tables. The game took a bit longer to make inroads in Europe, but by 2002, the United Kingdom legalised Sic Bo for casino play and a dedicated following arose in response.
Of course, Sic Bo has remained enormously popular in Macau since the colony's reversion to Chinese rule. By one count, it reigns as Macau's number two game in terms of gross revenue generated, trailing only Baccarat and not by a very wide margin.
Inevitably, casinos have experimented with changing the rules and modifying the payout rates of Sic Bo. For that reason, players are well advised to always consult the House Rules before undertaking and bets.
Published on: 18/05/2012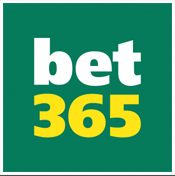 Go To bet365
Open Account Offer
Up to £100 in Bet Credits for new customers at bet365.
Min deposit £5 and 1x settled bet requirement to release Bet Credits. Min odds, bet and payment method exclusions apply. Returns exclude Bet Credits stake.
Time limits and T&Cs apply.