How to Win at Three Card Poker

Casino Offers

Casino Bonus Offers
T&Cs Apply, 18+
£160

£200

£1000

10%

£800

£200

£100

£150

£150

£125

£500

£100

£200

£150

£175

£100

£150
Latest Casino Articles
Published: 17/06/2012
Winning at Three Card Poker requires a combination of luck, skill, and patience. Even money, 1-to-1, is by far the most common payout. Although premium hands pay can pay quite well, those bigger than a pair occur with a frequency of only 8.67%. That's roughly one in twelve hands. Players must therefore give some thought to all of the possible ways to maximize winnings, beginning with a strategy for chip management.
In the heat of gaming action, it is far too easy to forget that the casino chips are more than mere "tokens." Because each one has a very real value, it is particularly important to take care of them in the same manner as one would handle cash. There should never be any cause for taking unnecessary risks or making foolish wagers.
Even before making the first bet, think carefully about how many chips will be necessary to play. Never exchange the entire bankroll at the start. Begin by exchanging only a portion of it for chips. When a large supply of chips is readily available at the table, it often invites aggressive play, overstaying a session and playing longer than warranted. As a general rule, don't exchange more than 40% of the bankroll for chips, The rest should be retained in reserve and changed only if the need arises.
A similar approach should be taken with wagering. Initial bets should not exceed 1% or 2% of funds available. For example, with a bankroll of £1,000, of which £400 has been concerted to chips, wagers of no more than £10 each should be made on the Ante and Pair Plus. One or both of these bets can be increased as the game progresses and winnings accrue. However, should the table go cold and a losing streak ensue, moving to a table with a £2 or £5 minimum is the best remedy.
If a progressive betting system is going to be used for Three Card Poker, funds must be sufficient to cover a series of consecutive losses. How much of the bankroll is available will determine the appropriate wagering level. For instance, a strategy of doubling up on a loss might be applied to the Pair Plus wager. If six consecutive losses were to occur from a starting bet of £5, it would be necessary to risk 63 times that amount or £315.
Also, the bankroll should be no less than double the worst case outlay, so £630 or more. With a smaller bankroll, either a lower starting bet should be made or the progression should be cut off earlier, such as after four or five consecutive losses—whatever amount would be less than half of the bankroll.
Another aspect of maximizing winnings involves the cards that are dealt. Casinos like their dealers to get in as many hands as possible per hour. The House Edge applies to every pound that crosses the table, so more hands dealt translates directly into more revenue per hour.
It is only natural that haste makes some dealers sloppy. A hurried or inexperienced dealer may inadvertently show one of his/her cards while dealing or arranging the Bank's hand. Some dealers do so consistently, and experienced Three Card Poker players seek them out. The knowledge they give away can be invaluable.
Accidentally exposed cards ranking Jack or lower may imply a hand that will not qualify, thus giving confidence in making the Play bet. But exposure of an Ace, King or Queen means the hand will most certainly qualify, so the player should take action accordingly, folding if the high card cannot be matched or beat.
Specifically, if the Dealer reveals a Queen, the optimum hand for staying in is no longer the Q-6-4 or better. This new knowledge raises the bar to Q-9-2 or better. Similarly if a King is shown, the minimum hand for making the Play bet is K-9-2, and to go against an Ace requires at least a hand of A-9-2.
Published on: 17/06/2012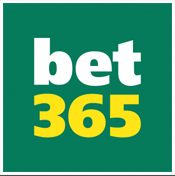 Go To bet365
Open Account Offer
Up to £100 in Bet Credits for new customers at bet365.
Min deposit £5 and 1x settled bet requirement to release Bet Credits. Min odds, bet and payment method exclusions apply. Returns exclude Bet Credits stake.
Time limits and T&Cs apply.