Three Card Poker History

Casino Offers

Casino Bonus Offers
T&Cs Apply, 18+
£160

£200

£1000

10%

£800

£200

£100

£150

£150

£125

£500

£100

£200

£150

£175

£100

£150
Latest Casino Articles
Published: 16/06/2012
The game called Three Card Poker, which is played in casinos today, sounds like it must be a cousin to Five-Card Stud or Five-Card Draw. However, it was not derived from the game of Poker at all. As it turns out, Three Card Poker's lineage follows a very different route altogether.
Back in the Renaissance Era, long before any five-card Poker hands were ever dealt, card players in Italy and Spain enjoyed a game known as "Primero." It was originally played with four cards in each hand, but by the 16th century, players in Elizabethan Great Britain had revised the rules to create a new three-card game that they called "Bragg." Incorporated into this innovation were several aspects of a French card game named "Brelan," such as the manner of betting, the use of bluffing and the way hands were ranked.
Today the game Three-Card Brag is spelled with one "g" not two, but it has remained otherwise unchanged for more than 400 years. Each player must make an ante to receive three cards dealt face down. One round of betting follows, as players must decide whether to bet or fold.
When a bet is made, the players who come after the opening bet must contribute an equivalent amount or more to the pot. Otherwise, they must fold. The betting continues until just two players have not folded, at which point either player may double the final bet for the right to "see" the opponent's hand. At the end, both players' hands are revealed, with the higher ranking of the two claiming the pot. Should a tie occur, the player who claimed the right to "see" loses.
Three-Card Brag was exported to British-ruled India and then Nepal, where it became extremely popular. The local gambling communities referred to the game as "Flush" or "Teen Patti," which is Hindi for "three cards." Three-Card Brag also continued as a favourite pastime in England well into the 20th century. The game was especially well liked as an attraction at fairgrounds, drawing crowds of enthusiasts who would play for high stakes.
It was this game, Three-Card Brag, and not Five-Card Poker, that inspired British professional poker player Derek J. Webb in the 1990s. He would create a brand-new casino table game—one that would soon become known as "Three Card Poker."
At first, Webb gave his game a very different name. He called it "Casino Brag," making a clear reference to its non-Poker roots. It didn't take long for players to dub it "Brit Brag," which made its origins even more clear. The names "Three Card Poker" and "Tri Card Poker" were not even considered. After all, it was not a Poker game at all. In fact, the major difference between Brit Brag and the Teen Patti game so widespread on the subcontinent was that wagering was conducted against the House, not other players.
Another change involved the betting rules. They were modified to eliminate the upward spiraling wagers. Instead, a simple Ante was followed by a single "Play" wager. An optional side bet was created called "Pair Plus." To win the Ante/Play wagers, the player's hand would have to beating the dealer's hand, also known as the Banker. The side bet, however, could be won by any hand containing a pair or higher, with payouts at rising odds for more powerful hands.
Other than dealing just three cards rather than five, Brit Brag is dissimilar from traditional Poker in other ways. It makes no provisions for checking, calling, raising or bluffing. The hand rankings are different, too. In the three-card game, three-of-a-kind beats a straight and straights beat flushes, reflecting the different probabilities for a game with fewer cards.
Given this background, it may seem quite odd that Casino Brag ever became known as "Three Card Poker," but the "blame" goes to a single source—a Las Vegas-based supplier of gaming equipment called Shuffle Master, who bought all rights to the game from Mr. Webb in 1999. Convinced there was no chance of "Brit Brag" becoming a hit with gamblers on the Las Vegas Strip, the American company gave it a new, but familiar and inviting name to be more player-friendly.
It mattered not a bit to the Shuffle Master executives that a party-poker game by the same name already existed. The original "Three Card Poker" had been played in American homes since at least since the 1940s, as described in "Hoyle's Rules of Games." Nevertheless, marketing has made this new Three Card Poker the "legitimate" version in the mind of the public. It can now be found in hundreds of casinos, with more than 1,200 tables installed since the turn of the new millennium.
Published on: 16/06/2012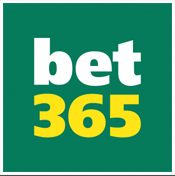 Go To bet365
Open Account Offer
Up to £100 in Bet Credits for new customers at bet365.
Min deposit £5 and 1x settled bet requirement to release Bet Credits. Min odds, bet and payment method exclusions apply. Returns exclude Bet Credits stake.
Time limits and T&Cs apply.