Blackjack Card Counting

Casino Offers

Casino Bonus Offers
T&Cs Apply, 18+
£160

£200

£1000

10%

£800

£200

£100

£150

£150

£125

£500

£100

£200

£150

£175

£100

£150
Latest Casino Articles
Published: 08/04/2012
Blackjack is not like Roulette or Craps. When a Zero comes up on the Roulette wheel, it has no influence on the next number to appear. Every spin is an independent event and the Zeros never run out. Similarly, the odds of throwing a total of seven with two dice at the Craps table do not vary from roll to roll. The dice have no memory of what came up last time and sevens can potentially be rolled time after time after time.
In Blackjack, however, the odds change every time a card is removed from the deck. For example, drawing one of the four Aces from a fresh deck of 52 cards has a probability of 4:52 or 7.7%. But once an Ace has been drawn and removed, the odds of pulling out a second Ace decrease to 3:51 or 5.9%. As soon as all four Aces have been played, the possibility of drawing another Ace becomes zero—none whatsoever.
A deck that contains fewer Aces than the starting percentage, 7.7%, is referred to as "Ace poor." If it contains a higher percentage, it may be called "rich" in Aces. "Card counting" is method of keeping track of which cards have been played, how "rich" and "poor" decks affect the odds, and then wagering and playing hands accordingly. Card counting thus takes advantage of situations when the cards that remain to be dealt favour the player.
In 1962, Dr. Edward O. Thorp used statistics and computations to demonstrate that a deck poor in 5s, a card rarely paid much interest, actually benefits players compared to a shortage of other cards. If a player were to keep track of how many 5s had been dealt and how many were remaining, the information could be used to know how much to bet and how to play each hand.
This study became source for the first-ever Blackjack card counting system—the so-called the "Five Count Strategy." Still used today, it requires players to bet the maximum whenever there are no more 5s in the deck to be dealt. Using a special chart, it was also possible to determine the right amount to wager in other situations, when the deck was 5s rich or 5s poor.
Thorp further noted that whenever large cards (10~Ace) are removed from the deck, the House edge improves. On the other hand, decks lacking small cards (2~6) favour the player. The margin is constantly changing during play, so the House advantage climbs to 4% or higher for around one third of the deals, while the player gains a 4% edge or better for another third of the hands. The rest of the deals are somewhere in between.
Most beginning card counters skip tracking 5s and jump right into more advanced strategies that count high cards and small cards. However, there is considerable value in learning and practicing how to count 5s first. Then, it is possible to upgrade to such innovative strategies as Ten Count, Point Count, KO Count, Hi-Lo Count, Hi-Opt I, Hi-Opt II and other card counting methods.
One of the best introductions to Basic Card Counting is the "Plus/Minus Strategy" proposed in the 1960s by Lawrence Revere, author of "Playing Blackjack as a Business." Revere assigned every card in the deck a value. Cards 2~6 count as +1 point for each one removed from the deck. Cards 7~9 are ignored. Cards 10~Ace count as -1 point apiece as they are played. The player keeps a running total in mind as each card appears, always knowing whether the point count is plus or minus for the undealt cards that remain.
If the count is +1 or lower, a wager of just one unit is made. If the count is +2 or higher, the wager increases to two units. Whenever a hand wins and the count remains +2 or higher, the wager is increased to four units. Otherwise, it is reduced back to one unit. Should a hand win with four units wagered, the betting continues to be four units, win or lose, until the count drops under +2.
Revere's Plus/Minus Strategy applies well to single- or double-deck Blackjack games. For games with multidecks, the threshold for increased betting is +5 for four decks, +7 for six decks, and +9 for eight decks. The hard part, initially, is to master the technique of tracking cards as they are played out of the deck. A good way to practice is to shuffle a 52-card deck and then deal out the cards one by one, counting along until all have been played. The final total should be exactly zero is performed correctly.
Published on: 08/04/2012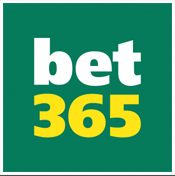 Go To bet365
Open Account Offer
Up to £100 in Bet Credits for new customers at bet365.
Min deposit £5 and 1x settled bet requirement to release Bet Credits. Min odds, bet and payment method exclusions apply. Returns exclude Bet Credits stake.
Time limits and T&Cs apply.