How to Play Blackjack

Casino Offers

Casino Bonus Offers
T&Cs Apply, 18+
£160

£200

£1000

10%

£800

£200

£100

£150

£150

£125

£500

£100

£200

£150

£175

£100

£150
Latest Casino Articles
Published: 01/09/2010
One of the most popular table games played in casinos online and off is the card game known as Blackjack. Its roots trace back to the mid-18th century, when a French game called vingt-et-un or "twenty-one" was all the rage. By the 1800s the game reached the United States, where a special bonus was paid for a hand containing an Ace and a Knave of Spades or Clubs, hence the name "Black Jack."
The game has continued to evolve into many different versions over the years, from Spanish Blackjack to Fun 21 and played with a single deck of 52 cards or multiple decks, but the basics are still the same. The object is to get a hand that is valued higher than the dealer's without going over twenty-one.
In most variations of Blackjack, the game begins with up to six players at a table placing bets. Each of the players and the dealer then receive two cards. The value of the hand is determined by adding up the numbers on the cards. Those which are numbered 2~10 count at face value. The three "picture" or "face" cards (Jack, Queen, and King) are worth ten. The Ace can have a value of one or eleven.
Depending on the version of the game being played, the cards dealt to the players may be face down or face up. One of the dealer's cards—the "up card"—is dealt face up for the players to see. The dealer's second card remains hidden from view and is known as the "down card" or "hole card."
When the dealer has an up card worth ten, he/she will take a "peek" at the down card. If it turns out to be an Ace, the card will be turned over and the hand forms a natural 21 or so-called "blackjack," regardless of whether it actually contains a Jack or not. In such cases, all players lose with the exception of those who also hold a "natural blackjack," which is a "tie" or "push" and the initial bets are returned.
When the down card is not an Ace, each player has four possible options: "hit" and take another card; "stand" and keep what was dealt; "split" a matched pair to create two new hands; or "double down," increasing the initial wager to receive just one more card and then "stand" no matter what comes up. At some casinos, a fifth option is available, "surrender," in which the player's hand is given up and half the original bet is returned.
One other special situation occurs whenever the dealer's up card is an Ace. Players are given the opportunity to buy "insurance" by wagering an additional amount equal to half of the original bet. If the dealer then peeks and sees a card valued at ten, making a hand worth 21, all insured players keep their bets and all uninsured players lose, except those with a natural blackjack. The latter may request "even money" before the down card is shown or risk a push. However, whenever the down card is not worth ten, the insurance wagers lose and play continues with all of the original bets in place.
One at a time, the players have the opportunity to draw cards in an attempt to get closer to 21 without exceeding it. Drawing continues until each player chooses to stand or else "busts" by going over 21. Any player with a natural blackjack is paid immediately, usually at a rate of 3-to-2.
The dealer draws cards last, adhering to a strict set of rules and taking cards until his/her hand totals 17 or more. Splitting, doubling down, surrendering, and insurance are not permitted. If the dealer busts, all of the remaining players' hands are winners, regardless of their value. Players also win if their hands are closer to 21 than the dealer's. In the case of a push, the original bet is returned. All other hands lose.
Some Blackjack tables require the dealer to stand on "soft 17," which is any total of 17 that contains an Ace counting as 11. Others will make the dealer take cards until reaching "hard 17" or higher. In some casinos, doubling down is possible on any two cards, but many allow it only on hands worth 10 or 11. How many times pairs may be split is also subject to local rules.
For beginners, a simple strategy is to play like the dealer and stand whenever the hand is worth 17 or more. A slight improvement on this tactic used by those starting out is to always stand when holding 12 or more against an up card numbered 3~6. Other good advice includes never take insurance, never split tens, and never surrender. On the other hand, always split Aces and eights and double down on 11, unless the dealer shows a 10.
Consistently winning at Blackjack requires a keen eye for numbers and some risk taking, but the rewards can be huge for anyone who invests the time and concentration needed for proficiency. In fact, Blackjack is one of the few casino table games where the house edge can actually be turned to the player's favour through strategic play, careful betting, and close observation of the cards that have been played.
Published on: 01/09/2010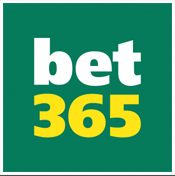 Go To bet365
Open Account Offer
Up to £100 in Bet Credits for new customers at bet365.
Min deposit £5 and 1x settled bet requirement to release Bet Credits. Min odds, bet and payment method exclusions apply. Returns exclude Bet Credits stake.
Time limits and T&Cs apply.