Blackjack Tournaments

Casino Offers

Casino Bonus Offers
T&Cs Apply, 18+
£160

£200

£1000

10%

£800

£200

£100

£150

£150

£125

£500

£100

£200

£150

£175

£100

£150
Latest Casino Articles
Published: 08/04/2012
Playing in a Blackjack tournament is very different from playing the basic casino game. Instead of going against the House, tournaments are played against the other players at the table, so the participant's ultimate goal is to end up with more chips than any other player, not necessarily to win lots of hands. Oddly enough, losing a hand or two on purpose can actually be a viable strategy, especially if everyone else at the table loses even more as a result.
Also, Blackjack tournaments are played with non-redeemable chips. An entry fee is charged, for which each player receives exactly the same number of chips. In the course of play, any player who loses all of the chips is eliminated. Repurchasing chips is not an option. However, some tournaments will allow reentry at another table in a later round upon payment of an additional entry fee.
One other big difference between Blackjack tournaments and the casino game is that chips can not be taken from one table to the next after a round ends. Winners move on and must leave their chips behind. Each new round begins with exactly the same number of chips allocated to each player; winnings do not accumulate.
Clearly, Basic Blackjack Strategy becomes less important when participating in tournaments. In order to win, a different approach must be taken, based not simply on what cards are dealt but more so on how much must be bet to gain the chip lead or stay the chip leader. How many chips an opponent has in his/her stack is more important in tournament action than what up card the dealer shows or whether the deck has become rich or poor in 10s.
One very attractive aspect of Blackjack tournaments is that losses are automatically limited, regardless of how aggressive the betting gets or wild the card play is. Nobody in a tournament can lose more than cost of initial entry. On the other hand, the potential payout for a "podium finish" is huge compared to the price of the entry fee.
For all of these reasons, risk-taking is a crucial element of Blackjack tournament play. Those who employ conservative tactics frequently lose. One of the world's most successful tournament players, Stanford Wong, has said, "Succeed or go bust." The only way to win is to advance to the next round, so there is no point in holding anything back.
The most common format for multi-table tournaments is two or more elimination rounds followed by a final "money" table, similar to how major Poker tournaments are conducted. In some cases, small cash prizes or free entries in future tournaments are awarded to table winners in the qualifying rounds.
However, the majority of the prize fund is split among the final six or seven players who survive to the last round, based upon their final chip rankings. Although winning the most chips at the table is the surest way to move ahead in a tournament, playing for second place is also an effective qualifying strategy, as the final table is typically composed of semi-final winners and runners-up.
In each round, players at any given table will play 25-30 hands against one dealer. Statistics indicate that every player can expect to win eleven to thirteen hands, lose thirteen to fifteen of them, and push one to three. The dealer can be expected to catch at least one natural Blackjack during 30 hands, as will each player. That means the most important variable at the table isn't hand play; it is how much is wagered and when.
Players typically reveal their betting strategies in the opening five to seven hands—aggressive, passive, wild, calculating, etc. Some "go for broke" right from the start, betting the maximum allowed; others bet small, following a "wait and see" course of action. Strong players take a moderate approach, gathering information about their opponents and identifying leaders, followers, threats and "fish" (easy prey).
The following eighteen to twenty hands are when everyone jockeys for position, some aggressively seeking to grow their chip stack while others protect a decreasing supply. Card counters may need to abandon the count and wager more to keep pace with opponents. Betting position makes a difference, too. Betting tends to be heavier on "third base" and lighter on "first base."
Going into the last five hands, it will be clear who has the advantage and which players need to catch up. Being in or near the lead, a player can force others to chase bets or drop further behind. On the final hand, everyone will know how much must be wagered to win and what hand play is needed to finish with more chips than anyone else.
Good tips for tournament novices are to bet big when behind and wager at the same level as everyone else when ahead. In order to catch up with a chip leader, make big bets when the leader wagers small and bet small when he/she wagers big. Try to be in the lead or near it by the fifth to last hand. When there is a close finish, always hold back one chip on the final bet, just in case all of the other players bust and a single chip is enough to finish in first place.
Published on: 08/04/2012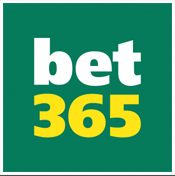 Go To bet365
Open Account Offer
Up to £100 in Bet Credits for new customers at bet365.
Min deposit £5 and 1x settled bet requirement to release Bet Credits. Min odds, bet and payment method exclusions apply. Returns exclude Bet Credits stake.
Time limits and T&Cs apply.