Blackjack Hand Play

Casino Offers

Casino Bonus Offers
T&Cs Apply, 18+
£160

£200

£1000

10%

£800

£200

£100

£150

£150

£125

£500

£100

£200

£150

£175

£100

£150
Latest Casino Articles
Published: 08/04/2012
Once the cards have been dealt, the Blackjack player will make choices that affect the total number of points held in his/her hand. Those who are familiar with all of the various situations that can arise and know how to react appropriately are in the best position to win. The following examples represent the most common decisions at the Blackjack table, with suggestions offered as a basic guide to solid hand play.
Hit or Stand – The vast majority hands fall into this category of decision-making. In general, the player will stand on any total of 17 points or higher. The decision to hit is a product of two factors, the player's total and the dealer's up card. If the dealer shows a 7 or higher card, in most cases the player will want to hit (draw another card), hoping to improve to a total of 17 or more. However, when the dealer shows a 2~6, the player may safely stand on a total less than 17, hoping that the dealer will "bust" (go over twenty-one points).
Splitting Pairs – Splitting (separating a pair of equal-valued cards into two separate hands) is one of the quickest ways to win big at Blackjack. In general, pairs of Aces or 8s are always split and pairs of 5s are never split. Splitting pairs of 9s, 10s or face cards is usually not a good play, because the hand total already exceeds 17 points. The decision to split pairs of 2~4 and 6~7 depends on the dealer's up card. If it is valued at 7 or above, splitting may result in two weak hands. If the up card is 2~6, splitting may yield two competitive hands.
Doubling Down – Another fast way of increasing or decreasing a stack of chips is to double down. The best combinations for doubling are totals of ten or eleven points, since a face card or a 10 on the next card will result in a sum of twenty or twenty-one points. Doubling down on a total of eight or nine is more risky, especially if the dealer's up card is a 7 or higher. Never double down on a total of twelve points or more. Doubling down on "soft hands" (hands containing an Ace) can be a good decision when the dealer's up card is a poor one, such as 2~6.
Insurance in Blackjack – Just like any other form of insurance, insuring a hand in Blackjack is based upon "negative expectation"—the fear of losing to the dealer's 10 or face card in the hole. Generally, this is a bad bet. At best, the player wins/loses nothing. More often than not, the insurance bet worth 50% of the initial bet is lost. Taking "even money" when holding a natural blackjack facing the dealer's Ace is perhaps the only instance where insurance makes good sense. One little known aspect of insurance is that it is possible to insure a hand for less than 50% of the wager, but of course less than 100% of the wager will be protected.
Surrender – Some casinos provide this option to abandon a hand and give up 50% of the initial wager. Like insurance, this is usually a poor choice. It guarantees a loss and eliminates any possibility of a win. There are very few situations where it is the right choice.
Multiple Hands – Most casinos will permit players to stake more than one hand if adjacent betting spots are open. The decision to play two or more hands at a time is a factor of how experienced the player is and how big his/her bankroll may be. It takes twice as much funding to back two hands as one. At single- or double-deck tables, rules may apply that prohibit looking at the cards in the second hand until the first hand has been played out. Players may also be required to stake a higher minimum for two hands. Be very sure the House rules are understood completely before playing more than one hand.
1-on-1 with the Dealer – When a table is empty or a winning dealer has chased all the other players away, it may be possible to sit down and have a private game, alone against the dealer head to head. The game goes much more quickly, of course, so decisions have to be made faster. Also, fewer cards are in play, so the player will have less knowledge about the remaining cards in the deck/shoe. This option should only be taken by experienced player who are very familiar with all hand play situations.
Published on: 08/04/2012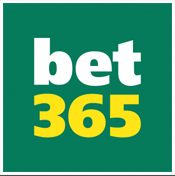 Go To bet365
Open Account Offer
Up to £100 in Bet Credits for new customers at bet365.
Min deposit £5 and 1x settled bet requirement to release Bet Credits. Min odds, bet and payment method exclusions apply. Returns exclude Bet Credits stake.
Time limits and T&Cs apply.