How to Play European Blackjack

Casino Offers

Casino Bonus Offers
T&Cs Apply, 18+
£160

£200

£1000

10%

£800

£200

£100

£150

£150

£125

£500

£100

£200

£150

£175

£100

£150
Latest Casino Articles
Published: 03/08/2012
Although the game known today as Blackjack got its name in America, its roots are most definitely European. In 18th century France, a game called vingt-et-un or "twenty-one" was played in casinos. Players would draw cards in an attempt to obtain combinations of values that were higher than the dealer's, but without exceeding a total of 21. Bets would be placed after each drawing round, and the dealer had the option to double the wagers, somewhat like doubling in Backgammon.
The game now played as "European Blackjack" still resembles that early version in some respects. The object is to beat the dealer with a hand that totals 21 (without going over) or one that is closer to 21 than the dealer's hand. European Blackjack is also quite similar to its U.S. cousin, but with some very distinct differences. Foremost among these is that the dealer takes only one card at the beginning of each hand, not two, so there is no "hole card."
The game is typically played with eight standard decks of 52 cards each. They are shuffled together and placed in a plastic or wooden container called the "shoe." To begin the game, each player makes a bet. Once the wagers have been placed, the dealer distributes cards from the shoe, one card at a time face up, until all players have received two cards. The dealer, as noted, receives just one card in the first round of dealing, also face up.
If the dealer's card is an Ace, players will be offered the opportunity to purchase "insurance" by making an additional bet equal to half of the amount wagered initially. If the dealer later draws a ten or a face card resulting in a "natural 21" or "blackjack," the insurance bet will pay out at odds of 2-to-1. Otherwise, the insurance bet is lost.
Players who hold a blackjack of their own may elect to take "even money" rather than wagering insurance or playing on. In this case, no matter what the dealer draws, the player with the blackjack is assured of being paid at odds of 1-to-1. The risk, of course, is that a blackjack usually pays odds of 3-to-2 when winning, so the opportunity to earn the higher payout is forfeited.
When the dealer's up card is not an Ace, play continues clockwise around the table, starting with the player seated to the dealer's left. Each player in turn is presented with five options: to "hit" and draw another card; to "stand" and stay with the cards dealt; to "split" and divide a pair of equal cards into two new hands; to "double down" and increase the wager two-fold; or to "surrender" and quit the hand in order to receive one half of the initial wager back.
Certain rules apply to each of these choices. In the case of doubling down, for example, just one more card is dealt; the player must stand thereafter, no matter what the total may be. In European Blackjack, players may double down only on two-card counts of 9, 10 or 11. Similarly, splitting is subject to restrictions; players are not allowed to split 4s, 5s or cards with a value of 10. Re-splitting is not permitted either. However, after the split, it is possible to double down on values of 9, 10 or 11. In most cases, it is appropriate for players to continue drawing cards until reaching a total of 17 points or higher.
Other important rules pertain to the dealer, who must draw on an total of 16 or less and stand on any total of 17 or more, including "soft 17"—a total of 17 that includes an Ace counted as 11. The so-called "European No Hole Card" (ENHC) rule also applies; if the dealer gets a blackjack, he or she takes the total amount of the player's bet, including any wagers made in the course of splitting or doubling.
Published on: 03/08/2012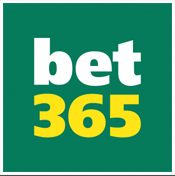 Go To bet365
Open Account Offer
Up to £100 in Bet Credits for new customers at bet365.
Min deposit £5 and 1x settled bet requirement to release Bet Credits. Min odds, bet and payment method exclusions apply. Returns exclude Bet Credits stake.
Time limits and T&Cs apply.