Scratchcard Betting

Lotto Offers
Latest Lotto Articles
Published: 14/09/2012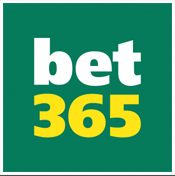 Go To bet365
#Ad
Also known as scratch-off cards, scratch-and-win cards, scratchers or instant win games, scratchcard betting requires little explanation or introduction—its name tells the story. The surface of the card bears hidden symbols; scratching away the material that masks the symbols reveals winning or losing combinations. It's just that simple, but the invention of scratchcards required the brainpower of a computer scientist and the sales savvy of a promotions specialist.
Dr. John Koza received his B.A. in Computer Science from the University of Michigan in 1964, back when the field was just getting started. He went on to earn a PhD in Computer Science in 1972. A year later, he met a marketing man named Daniel Bower, and together they formed a company that they named Scientific Games Corporation.
Creating a scratchcard required the development of an algorithm to ensure that the results would be truly random. That was Koza's contribution, while Bower brought the marketing expertise needed to make the cards appealing to the public. Together, they approached the Massachusetts Lottery Commission with a bold idea—replace the state's time-consuming pick-6 lotto-type game with an "instant-win" opportunity.
To say the experiment was a success would be a gross understatement. Thanks to the new scratchcard, in 1974 Massachusetts Lottery revenues skyrocketed from $1 million a week to $2.7 million a week. Koza and Bower were eventually honoured as charter members of the Lottery Industry Hall of Fame.
Meanwhile, other state lotteries jumped on the scratchcard bandwagon, including Illinois, Michigan, Maryland and New York. By 1985, Cal Tigner had invented the first "Take-A-Ticket" plastic scratch card dispenser for use in Oregon. And in 1995, the scratchcard craze reached the United Kingdom, as the National Lottery introduced scratchcards for as little as 10p and the prizes awarded grew to a record £2 million.
The most basic scratchcards require the player to scratch off three or more areas hiding symbols. If the symbols revealed match up, a prize is won. More complex scratchcards may have multiple ways to win on a single card. They are used not only by government lotteries but also as fundraisers for charitable organisations and as promotional attractions for retailers.
Today, the world's two biggest manufacturers of scratchcards are Scientific Games Corporation and Canada's Pollard Banknote. Several smaller manufacturers exist in North America, Europe and Asia. But an even larger force in the growth in scratchcards worldwide has no printing facilities at all—it's the Internet.
Most online casinos nowadays offer a variety of "virtual" scratchcards that look and function just like their hard copy cousins. Bet365, for example, features more than 50 different versions with captivating graphics and easy navigation as well as intriguing themes like Golden Balls, X-Factor, Formula Won, Golden Goal and such classics as 3WOW, Jungle Joy, Zodiac and much more.
The next generation is mobile scratchcards that can be played on smartphones and other mobile devices. This new medium allows players to scratch and win anywhere and anytime they like. And with innovations such as the "Show Card" option to reveal all symbols automatically, even the minor inconvenience of scratching has been eliminated.
With the exception of progressive games, the biggest win on most virtual scratchcards is 50 times the cost of the card. Standard wins may be 1X, 2X, 5X or 10X, and the payouts are made instantly to the player's registered account.
Even though winning is largely a matter of luck, there are some valuable strategies that can be followed. Chief among these is managing one's money wisely. With a bankroll of £100, it is better idea to play 100 games for £1 each rather than purchasing 10 cards priced at £10 apiece. Ten times more cards translates into ten times more opportunities to win.
Published on: 14/09/2012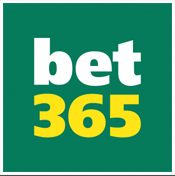 Go To bet365
#Ad