U.S. California Lotteries

Lotto Offers
Latest Lotto Articles
Published: 29/08/2012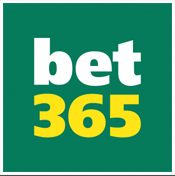 Go To bet365
#Ad
The California State Lottery was created by a ballot measure called Proposition 37. It was approved on 6 November 1984 by 58 percent of the state's voters. Under the resulting Lottery Act, the purpose of the California State Lottery is "to provide supplemental funding for public schools and colleges." No less than 50 percent of the revenues from ticket sales go toward the prize pool, while administrative expenses are capped at 13 percent and 34 percent or more goes to education.
Since 1985, over $25 billion in lottery revenues have been used to help create more educational opportunities for California students. The funds aid public schools in attracting and retaining quality teachers, buying classroom supplies and modern equipment, and running important programs.
In April 2010, the State Legislature passed Assembly Bill 142, which specified that lottery is to be operated and administered by the Lottery Commission, appointed by the Governor to ensure the integrity, security and fairness of the games offered. The five-member Commission oversees not only seven different local lottery products offered to the public but also the California's participation in MegaMillions, one of the largest multi-state lottery games in North America.
The California State Lottery's original "millionaire maker," which was its very first product, is SuperLotto Plus. The game follows a 5/47 format plus a bonus, as players pick five of 47 numbers and one MEGA number from among 27 numbers drawn every Wednesday and Saturday. The progressive top prize, which starts at $7 million, has gone as high as $193 million, making it the undisputed "Big Game" of the state.
Among the daily products available to players, Fantasy 5 is a "better odds" lotto-style draw game, featuring a small field of numbers Players choose five of 39 numbers in an attempt to win the progressive jackpot, which starts at $50,000. Other popular games are Daily 4, whereby four numbers are chosen from a field of 0 to 9, and Daily 3, with four numbers chosen between 0 and 9. The latter features drawings twice a day, at midday and in the evening, paying $500 or more as the top prize.
Daily Derby is a horseracing themed game, giving players the opportunity to win thousands of dollars in a daily a Grand Prize draw. Players indicate their three favourite horses to finish in order, first, second and third, plus the winning Race Time. There are multiple chances to win on every ticket.
The most volatile of all the California State Lottery products is called Hot Spot, a Keno-style draw game with top prizes of $100,000~$300,000 for picking 10 spots correctly out of 80. Drawings are conducted every four minutes from 6am to 2pm daily.
The Lottery has also offers Scratchers Games with instant win opportunities, similar to U.K. scratchcards. Prizes vary from small cash payouts to life-changing prizes reaching into the millions. A variety of different themes are available, such as Black Pearls, Triple 7s and Strike It Rich, among others, and game cards are priced at $1, $2, $3, $5 or $10 each. Most recently, a new $1 Million Fortune Scratchers game has been launched, which provides ways to win with non-winning tickets in a Second Chance promotion.
In fact, Second Chance has been a highlight of many California State Lottery games over the years. Players who are unsuccessful in winning a scratch prize may enter their non-winning Scratchers tickets and Fantasy 5 Bonus Bucks entry codes into the Commission's "2nd Chance Programs" for more opportunities to win. The entry codes appearing on the paper tickets can be submitted online, too, for instant notification of any winnings.
Published on: 29/08/2012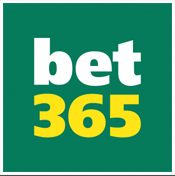 Go To bet365
#Ad