Hong Kong Lotto Betting

Lotto Offers
Latest Lotto Articles
Published: 29/08/2012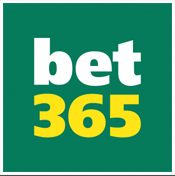 Go To bet365
#Ad
Hong Kong's Gambling Ordinance was enacted in 1977 as a response to what was seen as rampant gambling throughout the colony. A decision was taken to make gambling illegal in the city other than through the long-established Hong Kong Jockey Club (HKJC). This Club, and this Club alone, would be allowed to take bets on horse races and football matches, while introducing a lottery called "Mark Six Lotto" as a way of raising money for the Hong Kong government and charitable purposes.
When Hong Kong reverted to Chinese rule as a "Special Administrative Region" in 1997, the roles of the HKJC and Mark Six were retained. In 2006, the Home Affairs Bureau reorganised its "Betting and Lotteries Commission," once again licensing and affirming the importance of the HKJC not only as Hong Kong's largest single taxpayer but also as its number one employer.
Now, after more than four decades, the Mark Six Lotto remains "the most popular game of chance in the city and the fastest way to rewrite a person's destiny." Featuring a traditional 6/49 format, the thrice weekly game offers a starting jackpot of HK$8 million (about £653,000) along with great winning odds.
Players are given the opportunity to forecast which numbers will be drawn from a lottery machine, which is a transparent plastic cylinder that contains coloured balls numbered 1 to 49. Every Tuesday, Thursday and Sunday, the cylinder is rotated to mix the balls and randomise the drawing process. The drawings take place at 9:30pm Hong Kong Time.
Tickets for the draw cost HK$10 each. Players may wager on the six "drawn numbers" and the "extra number," which is the last ball drawn. There are options to self-select six numbers for a single draw or multiples of seven or more numbers in up to 30 consecutive draws. "Quick Pick" can be used to obtain selections randomly generated by computer. A "banker" option is also available for creating combinations that include up to three "fixed" numbers plus as many "leg" numbers as desired.
The full progressive "first" prize is awarded for correctly identifying all six drawn numbers. A "second" prize is given for catching five of the six drawn numbers plus the extra number. Other prizes are available for three, four or five correct picks.
If nobody wins the first and second prizes, the unclaimed prize amounts are added to a Jackpot in the next draw. Whenever there are first prize winners, they take the jackpot fund as well. Should there be multiple first prize winners, they share in the prize money equally. Otherwise, Jackpot funds roll over until claimed.
Since 2003, the first prize winnings have built up on numerous occasions to over HKD$60 million (£4.9 million) before they were won. The biggest payout to a single winner was HK$71 million in 2003, but the largest total payout came in May of 2011, when a trio of winners split a prize pool of HK$133.5 million (£10.9 million).
Mark Six Lotto also makes provisions for special holiday Jackpots. These are referred to "snowball" draws and a certain percentage of the entry money from regular draws is deducted and placed into a Snowball Pool that is in turn added to the first prize on public holidays or during festivals. Examples include the Mid-Autumn Snowball Draw, Easter Snowball Draws, Chinese New Year Snowball Draw, Summer Snowball Draw and Christmas Snowball Draw.
Fully 25 percent of all Mark Six proceeds are designated as "Lottery Duty" paid to the government, 15 percent goes into the "Lotteries Fund" for financing social welfare capital projects and 6 percent is a "Commission" that covers operating costs. The "Prize Fund" is made up of the remaining 54 percent, including the Snowball deductions.
Published on: 29/08/2012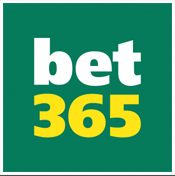 Go To bet365
#Ad