U.S. Powerball

Lotto Offers
Latest Lotto Articles
Published: 29/08/2012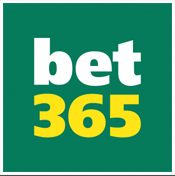 Go To bet365
#Ad
With no national lottery available in the United States, all but a handful of America's states operate their own local lotteries. Over the years, however, they have found it in their best interests and those of their players to enter into cross-border agreements and conduct lottery activities jointly. For example, the Tri-State Lotto, the nation's first multi-state lottery, linked the state lotteries of Maine, New Hampshire and Vermont in 1985.
The success of the Tri-State Lotto served as an impetus for the formation of the non-profit Multi-State Lottery Association (MUSL) in 1987. Its original members included seven independent jurisdictions: Iowa, Kansas, Missouri, Oregon, Rhode Island, West Virginia and the District of Columbia.
MUSL's first multi-state game debuted in 1988. Called "Lotto America," it featured a pick-7-of-40 format, and matching four numbers won a fixed prize of $5. Matching five or more numbers won a pari-mutuel prize, including the 7-of-7 progressive jackpot, which was paid out as a 20-year annuity. In 1990, the format was changed to 6-of-54 and players could play two games for just $1, with all prizes pari-mutuel.
By 1992, Lotto America had grown to become the premier multi-state lottery in the country. MUSL's initial seven members had been joined by nine additional states: Delaware, Idaho, Indiana, Kentucky, Maine, Minnesota, Montana, South Dakota and Wisconsin. This growth compelled MUSL to replace Lotto America with an even bigger, more innovative game that was dubbed "Powerball."
When it was launched in April 1992, Powerball became the first lottery-type game to use two drums. This facet of the game would later be copied by Australia's Powerball, the United Kingdom's Thunderball and eventually EuroMillions. By having two drums, higher jackpot odds could be offered, along with more prize levels and better overall odds of winning.
The game format originally featured a drawing of five of 45 white balls from the first drum and one of 45 red Powerballs from the second. This would change over the years to 5/49 + 1/42 in 1997, then 5/53 + 1/42 in 2002 and eventually the current 5/59 + 1/35. Each ticket initially cost $1, which rose to $2 in 2012.
In 2001, an optional multiplier known as "Power Play" was introduced. This option would allow players to multiply their non-jackpot winnings by up to 5X by paying an extra $1 per game. The amount of the multiplier was determined by spinning a wheel. In 2012, the cost of activating Power Play rose to $2.
The first truly huge Powerball win came in 1998 with a world-record lottery jackpot of $295.7 million. In 2002, a West Virginia player named Jack Whittaker became the largest single jackpot winner with a Powerball prize of $314 million. Then, in 2006, the biggest total jackpot, worth $365 million, was won by eight co-workers at a Lincoln, Nebraska food processing plant.
From 1996 through 2010, Powerball had to compete for state distribution with Mega Millions, another popular multi-state lottery game. Then, a truce was called and an agreement was reached, the so-called "Cross-Sell Expansion," which allowed states to sell Powerball tickets alongside Mega Millions. This paved the way for even greater sales for both lotteries.
By 2012, the number of jurisdictions offering Powerball jumped to 44, including 42 states plus the District of Columbia and the U.S. Virgin Islands. The tally also includes all "Mega Millions states" except California. Meanwhile, the starting jackpot has climbed to $40 million.
Published on: 29/08/2012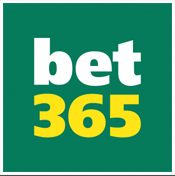 Go To bet365
#Ad