Italian Lotteries

Lotto Offers
Latest Lotto Articles
Published: 29/08/2012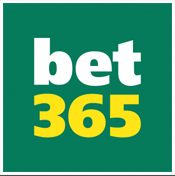 Go To bet365
#Ad
Lotteries are an Italian invention. Rudimentary forms of "lucky draws" were first used by Roman legions some two thousand years ago. By the 16th century, merchants in the Rialto District of Venice had introduced the sale of lottery tickets as a way to earn more for their goods. After all, it made no sense to sell a bolt of cloth for several hundred ducats, when a thousand potential buyers would pluck down a ducat each for a chance to win it.
As commercial games of chance became rampant, Venetian authorities stepped in. At first, they sought only to bring order to the lottery craze. But then, seeing what huge profits could be gained, they monopolised the drawings, raffling off everything from cash and real estate to official jobs and commissions. The excuse for bringing all lotteries under government control was "public welfare." A percentage of the lottery income helped to feed the poor and to ransom hostages held in foreign lands.
In 1530, Italy's first national lottery was organised under the name "Lo Giuoco del Lotto D'Italia." It has existed in one guise or another ever since. For example, following the period of Italian unification in the mid-19th century, the unified Italian State Lottery was established in 1863. After World War II, a nationwide lotto game called Enalotto became all the rage.
Today, regional lotteries are also conducted in Italy by Lottomatica S.p.A., but the lottery most closely associated with this glorious national tradition is SuperEnalotto, which is organised by Sport Italia Società a Responsabilità Limitata, also known as Sisal. This limited liability company was founded in 1946 and gained the rights to modify Enalotto in 1997. Since then, other lottery products have been added, such as Vinci per la vita or "Win for Life."
SuperEnalotto features a 6/90 format. Tickets cost one Euro for two tries. A single draw takes place for the six winning numbers and a bonus number called the "Jolly." A second independent draw is conducted for an extra number referred to as the "SuperStar." Drawings are conducted in Rome, Italy thrice weekly, on Tuesdays, Thursdays and Saturdays.
The object of the game is to match the original six numbers out of 90 and win the progressive jackpot. The Jolly number provides an additional winning chance to those who match five numbers—a 5+1 second prize amount. It is necessary to match at least three numbers to win a cash prize.
The SuperStar number costs extra to play. Matching it will increase the prize money in the main game by up to 100-fold. However, if there is no winning combination in the main game, the SuperStar still pays a fixed amount.
The SuperEnalotto jackpot starts at €1.3 million. Each week the top prize is not won, the unclaimed funds are added to the prize pool for the next draw, steadily increasing until the numbers are all correctly matched. Given the high stakes involved and the massive jackpots produced, it is not unusual for families and even whole villages to pool their funds to purchase SuperEnalotto tickets.
In October 1998, less than a year after its launch, SuperEnalotto made headlines when 100 players—practically the entire village of Peschici—shared in the Grand Prize. It was worth an astounding €32,706,977.38—a European record at that time. It was not until 2003 that the jackpot topped that mark, reaching €65,985,105.96—an amount claimed by a single lucky winner from Veduggio con Colzano, Milan.
Two years later, on 4 May 2005, a group of ten SuperEnalotto players from Milan split a single-ticket win worth €72,090,405.19. Then in 2008, a single winner from Catania scooped up a whopping €100,756,197.00, but the records were still not done falling.
The biggest winning ticket in European history was claimed by an individual from Bagnone, Toscana on 22 August 2009—an incredible €147.8 million in cash. And on 30 October 2010, one ticket shared by 70 players garnered €177 million. It should be noted that SuperEnalotto lottery prizes are paid free of any tax.
Published on: 29/08/2012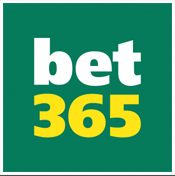 Go To bet365
#Ad