Indian Lotteries

Lotto Offers
Latest Lotto Articles
Published: 29/08/2012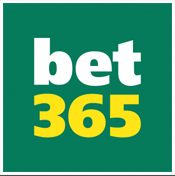 Go To bet365
#Ad
Gambling in India is heavily restricted, with only two states allowing casino gambling, Goa and Sikkim. Of the two, Sikkim has take the lead in offering lotteries, officially licensing an online lottery operator— Pan India Network Ltd.—the only one of its kind in the country. Under the brand Playwin Lotto Games, ticket purchases are accepted from players nationwide, making Playwin worth more than Rs.50 billion (US$1.12 billion) in annual revenues.
India's very first lottery-type game was the original Sikkim Super Lotto launched on 5 March 2003. Initially, access to Playwin Lotto Games was available only through some 3,500 retail outlets where fixed lottery terminals were installed. The units were developed with the help of California-based International Lottery & Totalizator Systems, Inc.
Then in 2008, the market was expanded to the Internet with the introduction of "MyPlaywin.com Cards." This brought the opportunity to participate in lottery games to India's online community and a national drawing became possible. Today, three different weekly Playwin Lotto Games are offered via the Playwin web site, each with a jackpot of no less than 1.0 Crores (Rs.10 million or £114,000).
Leading off the week is Thunderball, drawn on Tuesdays. It is a 5/42 lotto game that features a special 1/15 number known as the TB or Thunderball. This draw is followed by Thursday Super Lotto and Saturday Super Lotto. Both of these are traditional 6/49 draws. On Fridays, a new 5/36 game called "Jaldi 5" is drawn. Also available is the Fast Digit Lotto Game, a 5/31 game drawn four times weekly (Monday, Wednesday, Friday and Sunday) and featuring a prize pool that starts at 2.0 Lakhs (Rs.200,000 or £2,280).
Players may choose their own numbers or have numbers selected at random using "Lucky Pick." Tickets can be played for up seven consecutive drawings, making it easy to play favorite numbers week after week. The single ticket price for each of Playwin's games is Rs.10 (about 12p), with tickets on sale from 7am to 10pm daily. Results of the big three drawings are televised over a number of media channels between 10pm and 10:30pm.
A single correct pick on Thunderball plus the TB pays 20 Rupees. Matching three, four or five numbers on the weekly Super Lotto draws is worth a cash prize of Rs.50 or more. The prizes on Jaldi 5 start at Rs.10 for matching two numbers correctly. For Fast Digit Lotto, getting two, three or four numbers correct returns a small payout, too. To claim the top jackpot, of course, all selected numbers must be drawn. If no winning ticket exists, the jackpot rolls over to the next drawing.
To date, Playwin has announced more than 70 big winners know as crorepatis (millionaires) and another 3,200 lakhpatis. The winners hail from all over India, ranking the lottery games among the most lucrative forms of gaming in the country. Playwin's lotteries are a major contributor to the government revenues of Sikkim and the main reason that lotteries are now widely accepted by all socio-economic classes in the country today. The biggest Playwin jackpot ever awarded was Rs.172.9 million (about £2 million). It was won by a player in Kolkata in May of 2006.
Apart from the major lottery games mentioned above, Playwin has also offered various E-Play drawings. These take place every day of the week at 20-minute intervals from 10am to 9pm, except for a break scheduled from 2pm to 2:45pm. Names such as Super Cards, Supreme Cards, Match4 Joker Lucky4, Sugar and Goa Sands have been used to differentiate the draws, with a variety of formats and jackpot levels. Players can book tickets for up to 31 sequential draws at a time.
The latest innovation at Playwin is the introduction of SMS technology, which allows players to access games via their mobile devices. It is now possible to purchase tickets, see game results and win millions with the push of a button for those who have a previously established Playwin account.
Published on: 29/08/2012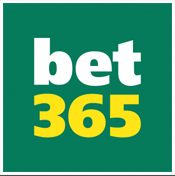 Go To bet365
#Ad
Comment on this article
issac.p.jacob
at 01/04/2014 05:07:08
respected sir, i would like to know that in which indian states available superlotto? PLEASE REPLAY ME