U.S. Mega Millions

Lotto Offers
Latest Lotto Articles
Published: 29/08/2012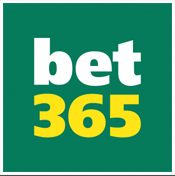 Go To bet365
#Ad
The United States has no national lottery. All 50 of the nation's states have the autonomy to develop their own laws regarding games of chance as well as the right to enter into cross-border agreements with other states to conduct gaming activities jointly. This has led to the establishment of several coordinating organisations for lotteries, such as the North American Association of State and Provincial Lotteries (NASPL) founded in 1971 and the non-profit Multi-State Lottery Association (MUSL) launched in 1987.
In August 1996, six states banded together to create a single, huge lottery that they named quite simply "The Big Game." The participating jurisdictions were Georgia, Illinois, Maryland, Massachusetts, Michigan and Virginia and their very first drawing took place on 6th September. Thereafter, drawings were held every Friday, and a second weekly draw on Tuesdays was added in February 1998.
A year later, New Jersey joined the group and players were given a larger choice of numbers plus a "cash payout" option. Correctly choosing five of 56 numbers drawn plus an extra number out of 46 would result in winning the game's progressive jackpot. When a record $363 million Big Game jackpot was hit in 2000, interest in the multi-state game reached an all-time high.
In 2002, two of the country's most populous states, New York and Ohio, joined The Big Game. That's when a decision was taken to change the lottery's name to "The Big Game Mega Millions" and its extra ball known as "Big Money Ball" became known as the "Mega Ball." Later in the year, Washington was added as the group's tenth state, followed by Texas in late 2003 and then California in June of 2005. At this point, Mega Millions became the nation's most widely played multi-state jackpot game.
Along with expansion came innovation, as Texas introduced a new feature called the "Megaplier" to the game. This allows players to increase non-jackpot prize winnings by 2, 3 or 4 times by paying an extra $1. The Megaplier number is chosen from a field of 21 numbers. In 2007, more than 200 million tickets were sold at $1 each to create a record $390 million jackpot shared by two lucky winners on March 6, 2007.
Throughout all its history, Mega Millions was dogged by a competitor, Powerball, which was organised by members of the MUSL. It was not until 2010 that a truce was reached between the two mighty multi-state jackpot games—an agreement called the "Cross-Sell Expansion." Led by New Jersey and NASPL President Margaret DeFrancisco, the pact allowed states to sell Powerball tickets alongside Mega Millions. This opened the floodgates for unparalleled sales for both lotteries.
By 2012, the number of jurisdictions offering Mega Millions jumped to 44, including 42 states plus the District of Columbia and the U.S. Virgin Islands. The tally also includes all "Powerball states" except Florida. Meanwhile, the starting jackpot had climbed to $12 million and soon truly massive progressives were being awarded.
In January 2011, a $380 million top prize was spit between two winners in Idaho and Washington. Two months later, a player in Albany, New York picked the numbers correctly for a $319 million prize—the largest single ticket winner in the game's history. Then in March of 2012, three winners in Illinois, Kansas and Maryland split $656 million—currently the world's record jackpot for a lottery with a weekly draw.
The proceeds from Mega Millions sales benefit the states in which the tickets are purchased. On average, 35 percent of all revenues support government services in member states, 50 percent is returned to the players in prizes and 15 percent is allocated for retailer commissions and lottery operating costs. Details differ slightly in each state where Mega Millions is played.
Published on: 29/08/2012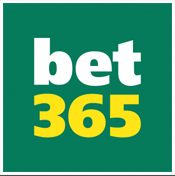 Go To bet365
#Ad