Australian Lotteries

Lotto Offers
Latest Lotto Articles
Published: 29/08/2012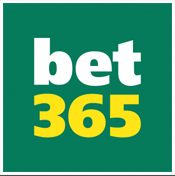 Go To bet365
#Ad
The organisations that operate lotteries in Australia are predominantly state-based. They include Lotterywest in Western Australia and Intralot Australia in Victoria and Tasmania, among others.
Although the various lottery organisers are licensed at a state or territory level, with a mix of both state government-owned and private sector companies, they have collectively been able to stage nationwide games by pooling their entries and winnings. They also run cross-border "multi-state" games on a regional basis.
Chief among the many Australian lottery providers is the publicly listed company called Tatts Group Limited, featuring the "Tatts" brand in Victoria, Tasmania, the Australian Capital Territory (ACT) and the Northern Territory. The Group traces its roots back to 1891, when it was known as Tattersall's and founder George Adams organised a successful public sweepstakes on the Sydney Cup.
By 1895, Tatts had set up operations in Hobart and, at the urging of the Tasmanian Government, organised a Grand Lottery of a number of major properties for the faltering Bank of Van Diemen. The Australian Tattslotto was one of its original products, too, and in 1972 it became the very first such drawing game to be televised.
Another of the oldest and most revered of the Australian lottery purveyors is SA Lotteries, founded in 1967 to "benefit the community of South Australia through the responsible promotion and conduct of lotteries." They have a long-standing partnership with the South Australian National Football League, which has allowed them to operate the Australian Soccer Pools on behalf of the other operators.
Sporting a history spanning eight decades is NSW Lotteries, operating in New South Wales and providing entertaining games of chance since the late 1930s. They were the organisers of the very first nationwide lotto game, OZ Lotto, in 1994, which was followed by the launch of Powerball throughout the country two years later.
In April 2010, Tatts Group acquired the 40-year exclusive operating license for NSW Lotteries. The acquisition followed a similar take over of Queensland's government-controlled Golden Casket Lottery Corporation in 2007. Tatts are now licensed to conduct the games of Lotto and Lotto Strike, OZ Lotto, Powerball, Instant Scratch-Its, Lucky Lotteries, and The Pools. These games are offered online and through a network of some 1,600 small businesses throughout NSW and the ACT.
Lotteries in Australia are subject to a variety of regulations, which are administered state by state. One national law, however, relates to the minimum legal age for purchasing lottery products—buyers must be at least 16 years old.
Among the many distributors of Australian lottery games is 20-year-old Oz Lotteries, the exclusive distributor of lottery products via the Internet on behalf of leading Australian lottery exporters, TMS Global Services Pty Ltd and TMS New South Wales. They have served over half a million customers in more than 40 countries to date. Popular products include Saturday X Lotto, Monday and Wednesday X Lotto, Oz Lotto, Powerball and The Pools.
Australia's biggest-ever win came on 30 June 2009 when the OZ Lotto Division 1 prize pool reached A$106,549,984. The top prize was shared by two players – one in South Australia and one in Queensland—who both picked 7 of 45 numbers correctly at odds of 1 in 45,379,620. Given that the guaranteed prize starts at just A$2 million, organisers predicted it might be a long time before the record would be eclipsed.
So far, they have been correct, but big wins continue to occur. The most recent came in early May 2012 when three winners, one each from South Australia, NSW and Victoria, split A$74.8 million in Division 1 prize money.
Published on: 29/08/2012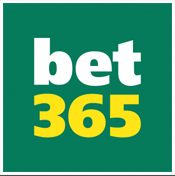 Go To bet365
#Ad