Euro Lotto Betting

Lotto Offers
Latest Lotto Articles
Published: 26/04/2012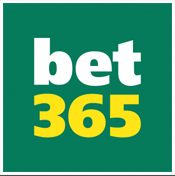 Go To bet365
#Ad
Euro Lotto is a traditional fixed-odds lotto-type game. It features 50 numbers, up to five of which may be selected for each game. Depending on how many of the player's selections match the ones drawn at random, payouts are made ranging from £8 up to £250,000 for a successful £1 wager.
Drawings are conducted twice weekly on Tuesday and Friday evenings, with results broadcast live via the BBC. The deadline for entry in each of the 8:30pm draws is 7:30pm. The amount won for successful selections is a function of the number of picks made, from one to five, and the amount wagered. The prizes awarded are calculated by using multipliers, as per the following table.
| Balls Picked & Matched | Stake Multiplied By |
| --- | --- |
| 5 | 250,000X |
| 4 | 50,000X |
| 3 | 1,000X |
| 2 | 100X |
| 1 | 8X |
In other words, a winning wager of £2 on three balls would pay £2,000, while the same successful wager on five balls would pay half a million pounds. Bets and payouts may vary from location to location vary so players are advised to check with their local bookmaker for all of the details.
Until quite recently, Ladbrokes Lottos were offering a special Euro Lotto bonus to all new customers. It amounted to a £2 Free Bet (no deposit required) for being among the first 1,000 customers to register for an account and enter their details into the on-site claim form.
Ladbrokes also offers a "Lucky Dip" function to help players select their numbers. Just a click on the Lucky Dip icon generates five random numbers for wagering. They can be entered manually, too, of course, and Lucky Dip Numbers can be mixed with manual selections in any combination.
A drop-down menu on the Ladbrokes Lottos website allows players to make multiple bets using the same choice of numbers by selecting the number of consecutive draws desired. Choosing "2," for example, would enter the bet for both of the draws for the week ahead, while choosing "4" would cover the coming fortnight.
Ladbrokes Lottos has also been offering £10 free when new customers deposit and spend £10. All of the current promotions are described in detail on the Ladbrokes Lottos Welcome Bonus page.
One caution must be made regarding Euro Lotto. Its name has been co-opted as part of a financial scam in recent years. An email called "Euro Lotto Rotterdam" has been sent out to unsuspecting recipients, claiming "You Have won the sum of €900,000.00." The message purports to represent the "second category draws of Euro Lotto Rotterdam, International Promotion."
Supposedly, participants were selected through a computer ballot system drawn from 30,000 email addresses of individuals and companies in various parts of the world "as part of our International Promotion Program." The email is a so-called "419" scam, a type of fraud dominated by criminals from Nigeria and other countries in Africa, which promise victims of the scam a large amount of money.
A similar scam has been sent out by a group calling itself the Euro Lotto Commission. It says the recipient has "won a consolation cash prize of €550,000.00." Under no circumstances should replies be sent to the perpetrators of these scams. The only way to win the true Euro Lotto is to purchase a ticket through a reputable bookmaker and have some very good luck.
Published on: 26/04/2012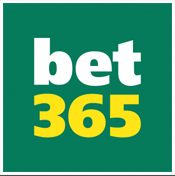 Go To bet365
#Ad