How to Play Deuces Wild Poker

Poker Offers

Poker Bonus Offers
T&Cs Apply, 18+
$400

$500

€200

£470

$600

$600

$200

$600

€1000

£230

£100

£450

$600

£150

$500

$500

$500
Latest Poker Articles
Published: 06/08/2012
The first version of "Wild Card" poker was seen in America's Old West around 1875. Since then, it has spawned many variations, including Joker Poker, One-Eyed Jacks Wild and "Baseball," to name just a few. The one game that has become most closely associated with mainstream poker, however, is "Deuces Wild," a game in which the lowly deuce may substitute for any other card to improve a poker hand.
Deuces Wild can be applied to traditional Five-Card Draw or Five-Card Stud, retaining all of the usual rules except for the role of the four 2s as wild cards. It has become a popular form of video poker, too, often played as "Deuces Wild, Trips or Better," requiring a hand to have a value of at least three-of-a-kind or better to be eligible for a payout.
One of the very latest versions of poker to be introduced with the name "Deuces Wild" is a casino card game played against the House. It was developed in 2010 by Galaxy Gaming as an update of an older game called "Wild Hold'em Fold'em Poker." In its new form, the game gives the player an opportunity to raise or fold on two occasions. In order to win, a five-card hand containing a pair of Aces or better must be formed.
Deuces Wild is played with one or more standard decks of 52 cards. When multiple decks are used, they are shuffled together and dealt from a container called the "shoe." When a single deck is used, it is shuffled after each hand. To begin the game, each player must make an "Ante" wager of at least one unit and no more than the table's posted maximum.
Once the wagers have been placed, the dealer distributes three cards to each player. There is no hand dealt to the dealer. Players must decide on the basis of the three cards they have received whether to play on or fold. A decision to fold, of course, means forfeiting the Ante wager. A decision to play on (or "call") requires wagering an additional amount equal to the original Ante. This second wager is placed in the "Bet" area of the table.
The dealer then distributes one more card to each active player. Again, the players must decide on the basis of the four cards they have received whether to play on or fold. Those who fold lose their Ante and their Bet wagers. Those who play on must wager an additional amount equal to double the original Ante. This third wager is placed in the "Raise" area of the table.
At last the dealer distributes a fifth and final card to each active player. Each active player shows his or her hand. Those who have a pair of Aces or better are paid according to the table's payout schedule. Those who fail to obtain at least a pair of Aces are loser and they forfeit all three of the wagers they made.
Winning hands are typically paid as follows: a pair of Aces pays 1-to-4, while two pair or three-of-a-kind pays 1-to-1 on all wagered amounts and a straight pays 3-to-1. Hands containing a flush, four-of-a-kind or four-of-a-kind pay 4-to-1. A straight flush is worth 10-to-1, fiver-of-a-kind wins 20-to-1 and a Royal Flush with a wild card earns 30-to-1. A hand containing all four deuces wins 100-to-1, and the top hand is a Royal Flush without deuces, paying 1,000-to-1.
Strategically, it is to the player's advantage to fold on about two out of three hands. The ones that should be backed with the second Bet include any hand with deuce, a pair or three of a kind. Also potential "keepers" are hands made up of three to a flush with an Ace or any three suited cards that could potentially yield a straight flush.
Published on: 06/08/2012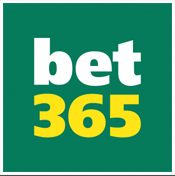 Go To bet365
Open Account Offer
Up to £100 in Bet Credits for new customers at bet365.
Min deposit £5 and 1x settled bet requirement to release Bet Credits. Min odds, bet and payment method exclusions apply. Returns exclude Bet Credits stake.
Time limits and T&Cs apply.