Ultimate X Video Poker Strategy

Poker Offers

Poker Bonus Offers
T&Cs Apply, 18+
$400

$500

€200

£470

$600

$600

$200

$600

€1000

£230

£100

£450

$600

£150

$500

$500

$500
Latest Poker Articles
Published: 10/11/2013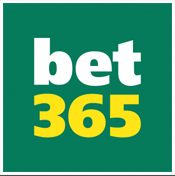 Go To bet365
#Ad
One of the most exciting innovations in Video Poker to come around in recent years is Ultimate X. It combines some of the most popular formats—Jacks or Better, Bonus Poker, Double Bonus Poker, Double Double Bonus Poker, Deuces Wild and Joker Poker—with multi-play action (3, 5 and 10 hands) and a special bonus multiplier for each winning hand, which is applied to the following hand.
To qualify for the Ultimate X multiplier feature, the player must wager on the maximum number of hands at the maximum betting level. The multipliers that are awarded for winning hands depend upon the game played and number of hands. For example, when playing Jacks or Better, the payouts are as follows: pair of Jacks or better (1:1), two pair (2:1), three of a kind (3:1), straight (4:1), flush (6:1), full house (8:1), four of a kind (25:1), straight flush (50:1) and Royal flush (800:1).
As for the multipliers that are awarded, for the 3-play Jacks or Better game they are as follows: pair of Jacks or better (2X), two pair (3X), three of a kind (4X), straight (7X), flush (11X), full house (12X), four of a kind (2X), straight flush (2X) and Royal flush (2X). In the 5-play game, the multiplier for four of a kind increases to 3X. The same is true in the 10-play version, plus a 7X multiplier is awarded for the straight flush and Royal flush.
Selecting the Best Game
Going strictly by the expected return on each game variation, the most advantageous to the player is 10-play Double Double Bonus 9/6 with a 99.87% rate when optimum strategy is used. The 3-play and 5-play versions of this game are also good picks, with returns of 99.73% and 99.79%, respectively. The worst game choice would be 3-play Bonus Poker Deluxe 6/5, offering a return rate of 95.80%. In general, the 10-play versions pay out at a higher rate than the 5-play ones, which are in turn a bit looser than the 3-play versions.
Most Ultimate X games also have a multi-denomination feature. When it come to a choice between the 10-play version with a 1p unit or the 5-play version with a 2p unit, the former is preferable for the same reason stated above—the 10-play versions pay out at a higher rate than the 5-play ones.
Regardless of what game is selected, it is of huge advantage to the player to find a game that has been abandoned with multipliers in place for the next deal. In such instances, play one hand with max bet per line to take advantage of the multiplier payout, then move on to another game when the multiplier has been cleared. By the same token, never leave a game with multipliers remaining unplayed. Either exit with losing hands on all lines or else wager less than the maximum on the final last hand.
Play of the Hand
For each type of game played on Ultimate X, there will be a different optimum strategy. In general, "always keep the winners" will apply, especially because there is a bonus multiplier earned for the next hand. In the case of Jacks or Better, for example, the only time a hand of two pair or better should be broken up is when holding four cards to a possible Royal flush. Even then, a straight flush of K-Q-J-10-9 should never be broken up. A pair of Jacks or better should not be broken up unless holding four to a straight flush or four to a flush with three high cards.
Keeping low pairs is generally the right choice, except when four to a flush or three to a Royal flush can be kept, or else four to an open-ended straight draw is available. Inside straight draws and three flushes without straight flush potential are less desirable than keeping a single high card.
Published on: 10/11/2013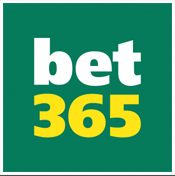 Go To bet365
#Ad
Comment on this article
Mike
at 25/02/2015 22:23:06
Haven`t seen much triple double bonus with the Ultimate X ! Have you ? And. , if so , how are those chances ?