Multi-Strike Video Poker Strategy

Poker Offers

Poker Bonus Offers
T&Cs Apply, 18+
$400

$500

€200

£470

$600

$600

$200

$600

€1000

£230

£100

£450

$600

£150

$500

$500

$500
Latest Poker Articles
Published: 10/11/2013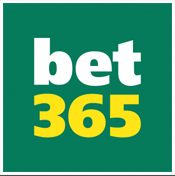 Go To bet365
#Ad
The Video Poker game known as "Multi-Strike Poker" is a version of Five-Card Draw that incorporates four levels of hands, each one worth twice as much as the one immediately below it. The player must win to order to advance from one level to the next, similar to playing an arcade game. The game's pay tables are based upon those of conventional video poker games and payouts are much the same when appropriate strategy is applied.
One exciting wrinkle that's been added to Multi-Strike is the random "free ride" card. Whenever it appears on Level 1, 2 or 3, regardless of whether the current hand is a winner or a loser, the game automatically advances play to the next level up with no additional wager required.
Versions of Multi-Strike include White Hot Aces, Super Aces Bonus Poker, Deuces Wild Poker and much, much more. According to game-maker IGT, in all cases, the Multi-Strike format offers a slightly better return rate than the original game upon which it is based, on the order of +0.08% (Joker Poker) to +0.54% (7/5 Triple Double Bonus Poker). For the purpose of establishing a basic strategy, the standard 9/6 Jacks or Better game is used below.
Upper Level Decisions
The first and most import decision in playing any Multi-Strike game is how much to wager. The answer is to bet all four lines at Max Bet. That is the only way to gain access to the highest payouts—the ones that make playing Multi-Strike superior to the original single hand games.
On Level 4, as well as on Level 2 or 3 after receiving a "free ride" card or winning on the level below, the player's strategy should be the same as in conventional Video Poker with the same pay table. For Jack's or Better, that means "always keep the winners" for two pair, three of a kind, a full house, four of a kind, a straight flush or a Royal flush. For straights and flushes, keep the winners unless four of the cards form part of a Royal flush. When holding a high pair—Jacks, Queens, Kings or Aces—keep the winners unless four of the cards form a suited run or an inside straight-flush draw.
For initial hands below the payout threshold, always hold three or four cards to a Royal flush or four cards to a flush, even if it means breaking up a low pair. Otherwise, keep the low pair and discard the other three cards. If no pair is dealt initially, keep four cards to a possible outside straight. Otherwise, keep two suited high cards if they are dealt, or else keep three cards to a possible straight flush. All other decisions relate to handling high-card combinations: keep two unsuited high cards (the lowest two if three are dealt); keep the suited J-10, Q-10 or K-10; or else keep on high card, a Jack or better.
Level 1 Decisions
On Level 1, the strategy is more conservative than normal. The primary objective is to form any paying hand in order to get to the next level where the payouts double. For example, in conventional Jacks or Better, three to a Royal flush should be played over a low pair. However, in the Multi-Strike version holding the pair (deuces through tens) is the preferred play because it is more likely to lead to a paying hand and access to the next level.
For the same reason, keeping two or more high cards is preferable to keeping a low pair. This is true whether the high cards are suited or not. Keeping four cards to a flush is also the preferred strategy. With only one high card and no pair, keep the high card. And with any hand containing no high card, keep four cards to a straight. Otherwise, discard all five cards. Don't be tempted to hold on to a three-flush or a run of three low unsuited cards. Drawing affords a better chance of reaching the next level.
Published on: 10/11/2013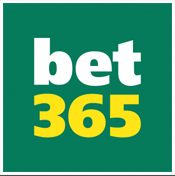 Go To bet365
#Ad