How to Play Four Card Poker

Poker Offers

Poker Bonus Offers
T&Cs Apply, 18+
$400

$500

€200

£470

$600

$600

$200

$600

€1000

£230

£100

£450

$600

£150

$500

$500

$500
Latest Poker Articles
Published: 02/06/2012
The search for new and exciting casino table games is never-ending. One of the most recent innovations to debut at casinos online and off is Four Card Poker. It was the invention of Roger Snow, a Table Games Product Manager at Shuffle Master.
Although this game has some similarities to Three Card Poker, a major difference is that the dealer does not have to have a qualifying hand in order for players to win full value for their cards. As another twist, players arrange their best four card hands out of five cards dealt, thus adding to the decision-making and the wagering possibilities. The dealer, meanwhile, receives six cards from which to choose the best four.
Play begins with bets made by each of up to six players at the table. There is a mandatory Ante required along with an optional progressive side bet called "Aces Up," as explained below. Players then receive five cards each, all face down, while the Dealer gets five cards face down and one card face up.
After reviewing their cards, the players have the option to Fold or make the Play wager, which can be any amount from one to three times the value of their Ante. Those who choose to Fold must abandon their hands, losing the Ante wager outright.
Next, each player who has wagered on Play must form the best four-card poker hand possible from his/her five cards and discard the unused fifth card. From highest to lowest, the hands rank in order from Four of a Kind to Straight Flush, Three of a Kind, Flush, Straight, Two Pair, Pair and High Card.
If a player`s hand beats or ties the dealer, their Play and Ante wagers win even money. If the dealer`s hand beats a player`s hand, the player loses both wagers. The Aces Up bonus bet wins when players have a pair of Aces or better, and wins regardless of whether players win or lose to the dealer. If players have a premium hand of a Three-of-a-Kind or higher, they also win an Automatic Bonus on their Ante wager. Automatic Bonuses always win, even when players lose to the dealer
After the players have set their hands and made their discards, all of the Dealer`s cards are revealed. The Dealer then makes up the best four-card hand possible and discards the two cards unused. At this point, one by one, each player has a showdown with the Dealer to determine which of them had the higher ranked hand.
When the player`s hand outranks or ties the Dealer`s, the Ante and Play wagers both win and pay out at even money. If the Dealer`s hand beats the player`s hand, the player forfeits both wagers. However, no matter what the Dealer holds, a bonus is paid on the Ante wager for the following premium hands held by the player: 2-to-1 for Three of a Kind, 20-to-1 for a Straight Flush and 25-to-1 for Four of a Kind.
The Aces Up bet pays out whenever the player who made the optional wager shows a pair of Aces or higher, no matter whether the player`s hand wins or loses to the Dealer. Even money is automatically paid on the Aces Up bet for a pair of Aces. Two Pair earns 2-to-1, a Straight is worth 5-to-1 and a Flush pays 6-to-1. House Rules vary for higher hands. Typically, Three of a Kind pays either 7-to-1 or 8-to-1, a Straight Flush will return 30-to-1 or 40-to-1, and Four of a Kind is worth 50-to-1.
Published on: 02/06/2012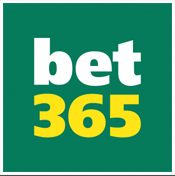 Go To bet365
Open Account Offer
Up to £100 in Bet Credits for new customers at bet365.
Min deposit £5 and 1x settled bet requirement to release Bet Credits. Min odds, bet and payment method exclusions apply. Returns exclude Bet Credits stake.
Time limits and T&Cs apply.