The Corporation

Poker Offers

Poker Bonus Offers
T&Cs Apply, 18+
$400

$500

€200

£470

$600

$600

$200

$600

€1000

£230

£100

£450

$600

£150

$500

$500

$500
Latest Poker Articles
Published: 14/08/2012
"The Corporation" was a group of professional poker players led by Doyle Brunson, the so-called "Godfather of Poker." The story of how they came together and formed a $10 million syndicate to defeat a billionaire banker is one of the greatest tales of poker lore ever recorded.
Their adversary was Andy Beal, a Texas-based businessman who had never played poker seriously before March 2001. He was the founder and chairman of Beal Bank and Beal Aerospace Technologies, listed by Forbes Magazine as one of the wealthiest men in the United States.
While on a visit to Las Vegas, Beal dropped by the Poker Room at the Bellagio to play a little $15/$30 Limit Hold'em. When he got on a winning streak, the banker upped his game, first to the $80/$160 table and then to one with stakes of $400/$800. That's when Doyle Brunson's son, professional poker player Todd Brunson, took notice of the high roller and invited him to play a heads-up game.
Shockingly, the Texan's luck held true and he defeated the young pro rather easily. Word of the upset quickly spread to the High Stakes section of the poker floor—Bobby's Room—where some of the top players in the world gathered regularly to compete in $4,000/$8,000 games. They challenged Beal to join them, and before the day was done, the outsider had taken the pros for $100,000.
Anxious to get their money back, the regulars demanded a rematch, but Beal was too clever to fall into any traps. He knew that they could easily gang up on him and collude to see that he would lose, so instead of agreeing to their terms, he made a counter offer. He would play any of them or all of them in heads-up matches, one on one.
Because none of the pros of Bobby's Room could afford to take on the billionaire alone, Doyle Brunson suggested that they pool their resources. Each of them would chip in $1 million to fund their heads-up games. Initially, the group that would soon become known as "The Corporation" had just seven players—Chip Reese, Howard Lederer, John Hennigan, Jennifer Harman, David Grey and Chau Giang, plus their leader—the Godfather "Texas Dolly." Later, they would be joined by others, including Todd Brunson, Ted Forrest, Johnny Chan, Lyle Berman, Barry Greenstein and eventually Phil Ivey.
Beginning in 2001, "Andy Beal versus The Corporation" became one of the most talked about events in Las Vegas. It was a series of confrontations lasting up to a week at a time and spread out over the course of three years. Early in the match-ups, Beal beat the pros out of $5.3 million. Later, he lost $3.4 million back to them. The tug-o-war dragged over to 2002 and then continued into 2003.
Many wondered how an obvious amateur could go toe to toe with some of the world's best poker players and fare so well for so long. But what Andy Beal lacked in experience, he more than made up for in wealth. He realized that if the stakes were high enough, the pros would play "scared," afraid to lose their friends' money. He could intimidate them by increasing the blinds to $100,000/$200,000, well over their heads and far beyond their comfort zones.
At the Bellagio on Thursday, May 13, 2004, the "Richest Poker Game of All Time" took place. In total, the Corporation had brought $20 million to the table. One by one, Beal faced off against his opponents, first Hamid Dastmalchi and then Reese, Hansen and Harman. When their marathon session ended, the banker had defeated the pros, relieving them of $11.7 million.
Beal could have ended it right there, and he certainly should have. He had nothing more to prove. But the taste of victory was just too sweet, and in early February of 2006, the confrontation resumed. Beal went to Las Vegas to play in a $50,000/100,000 Limit Hold'em match at the Wynn. There, he took on Todd Brunson, Harman, Forrest and other members of the Corporation, but this time the banker lost to the tune of $3.3 million. Frustrated by the experience, he vowed to play them again a week later.
Between February 12 and 15, the billionaire went up against members of the group once more, this time beating them out of $13.6 million. Again, that could have and should have been the end of it. But the Corporation demanded an opportunity to get their money back. They were down some $10 million. So it happened that Beal agreed to return on February 21~23 to play with blinds set at $30,000/$60,000 and increasing to $50,000/$100,000.
The Corporation was facing ruin. They needed a superhero. They had to come up with a player who could take the billionaire down, once and for all, and they found him Phil Ivey, the so-called "Tiger Woods of Poker." For two days, Ivey whittled away at Beal's stacks of chips, reclaiming over $6 million for the Corporation. On the third and final day of their heads-up play, Ivey stung the billionaire for an additional $10 million. It was the biggest swing in poker history—a reversal of $16.6 million over the course of three days.
In the end, Andy Beal left Las Vegas saying he would never play poker again. To this very day, he has been true to his word. Without a super high roller to challenge them, the Corporation was no longer needed. The group disbanded, but their memory will be kept alive in poker rooms forever.
Published on: 14/08/2012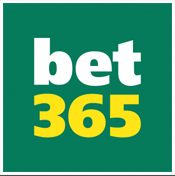 Go To bet365
Open Account Offer
Up to £100 in Bet Credits for new customers at bet365.
Min deposit £5 and 1x settled bet requirement to release Bet Credits. Min odds, bet and payment method exclusions apply. Returns exclude Bet Credits stake.
Time limits and T&Cs apply.