Types of Horse Races

Sportsbook Offers

Sportsbook Betting Offers

View Offers
T&Cs Apply, 18+
£25

£50

£25

€22

£25

£20

£25

£30

£30

£5

£25

£100

€50

£25

£25

10%

£10

£100

£100

£25

£250

£25

£20

£25

£50

€25

£25

£88
Latest Sportsbook Articles
Popular Events
Published: 06/07/2011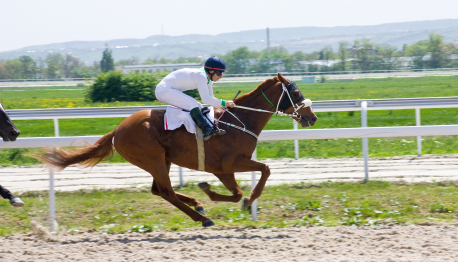 Horse racing has been part of British culture since the 12th century, when English knights returned home from the Crusades with Arabian horses. State-sanctioned racing events were first organised at Newmarket during the reign of Charles II between 1660 and 1685. In the centuries since then, the "Sport of Kings" has spread worldwide and taken many forms.
The most prevalent of types of horse races run today can be divided into two broad categories: flat racing and jumps racing. The former may include gradients and turns, but unlike the latter, it includes no obstacles or barriers to be jumped. Listed below, in alphabetical order, are the most common forms of flat and jumps races in the United Kingdom and beyond.
Allowance Race – A non-claiming race intended for younger horses not yet ready for stakes competition or horses that are not for sale. Such races may be limited to non-winners or limited to entries that have not yet won one, two, or three stakes races. Weight allowances, such as three pounds, may be applied based upon recent track records or age-sex differences.
All-Weather Races – Flat races conducted on a purpose-built artificial surface that can sustain racing under any weather conditions. Although all-weather races can be run year round, they are most often conducted in the winter. The best-known all-weather racing in Britain is on the Polytrack surface at Lingfield Park in Surrey.
Amateur Race – A horse race that is open only to amateur jockeys. On the race card, the amateur jockeys can easily be identified by the title Mr., Mrs. or Miss prefixed to their names.
Apprentice Races – A category of flat horse races restricted only to apprentice jockeys (i.e., those in the first stage of becoming professional riders). They may be allowed to claim weight allowances depending on the rules of the specific race and their individual racing experience. In jump-racing, the equivalent of an apprentice is a "conditional" jockey.
Bumper Races – As a special category of National Hunt Races, these flat races are open to young horses that are training to jump, in order to give them more experience of racing competition. So-called "bumpers" often feature amateur jockeys, too.
Claiming Races – These races serve primarily as a means of buying and selling horses. Trainers give their own horses a handicap to reflect their perceived value. A after the race, all of the runners are up for sale and can be bought ("claimed"). One important claiming race provision is that the winner can be claimed by its current owner. In the United States today, claiming races make up about 70% of all races conducted.
Classic Races – In Great Britain, this refers to a series of annual flat races for three-year-old Thoroughbreds, also known as the British Classics. They include the 1,000 Guineas Stakes, 2,000 Guineas Stakes, Epsom Oaks, Epsom Derby and St. Leger Stakes. The 1,000 Guineas and the Oaks are restricted to fillies, while the other three are open to both fillies and colts. In the United States, the so-called Classics comprise the Triple Crown races—Kentucky Derby, Belmont Stakes and Preakness—as well as the Travers Stakes and Breeders' Cup Classic, all run over distances of a mile and one-quarter or longer.
Conditions Race – Also known as "Weight-for-Age Races," conditions races require each entry to carry a set weight, depending on such factors as age, sex and racing history. Any race which is not classed as a handicap race is, by default, a conditions race. One of the most famous of these is the Epsom Derby.
Group Race – Throughout Europe, this term refers to the classification status of a horse race. Group 1 is premier class, which includes the Classics and the highest level of competition. Group 2 races also have international prestige, while Group 3 races are typically contested by the best domestic entries. Collectively, all three Group levels are sometimes referred to as "Graded Races" or "Pattern Races." Below these in status are the so-called "Listed Races."
Handicap Races – When horses of different abilities are allowed to compete against one another, the race is made fairer and more entertaining by allocating "handicaps" or specified weights to carry depending upon their abilities. The handicaps are usually based upon a horse's official rating, as determined by past achievements. Horses with the highest ratings receive the top weights allocated, while the lower-ranked entries receive relatively lighter weights.
Harness Racing – Also known as "trotting," a form of racing in which horses compete at a specific gait (a trot or pace). Each horse typically pulls a two-wheeled, bodiless cart called a "sulky," upon which the jockey sits. In some parts of Europe, trotting is conducted under saddle, such as trot monté in France.
Hunter Chases – A form of steeplechase open only to horses that have been hunted regularly and are qualified to compete in point-to-point races.
Hurdle – A type of jumps race restricted to horses aged three years and older that covers a distance of two to three miles and features collapsible jumps at least 3½ feet high. Among the most noteworthy Hurdle races in Great Britain are the Stan James Intermediate Hurdle held at Newbury and the Cheltenham Festival's Champion Hurdle.
Left-Handed Race – A route race in which the turns are taken anti-clockwise from the starting position.
Listed Race – In Europe, any stakes race just below Group races in quality.
Listed Stakes – In the United States, a sub-category of open stakes with a minimum purse value of $50,000-added and judged important enough to be "listed" on the pages of international sales catalogues.
Maiden Races – These events are limited to horses that have never won a race (aka "maidens"). They may include first-time starters, second-time starters and "experienced maidens" that finished 2nd or 3rd last time out.
Maiden-Claiming Races – A race featuring maidens that are entered for sale at the day's claiming price. By their nature, these races tend to draw the slowest, cheapest and least reliable horses from each stable.
Middle Distance Races – A category describing all types of flat races longer than seven furlongs but less than 1¼ miles.
National Hunt Races – A series of jumps races, in which the horses must jump over obstacles such as fences, ditches and pools of water. The National Hunt jump-racing season takes place during winter and spring, and nowadays sometimes longer.
Novice Race – This designation is usually applied to National Hunt jump-races in which only horses that have not won that particular type of race prior to that season are allowed to compete. Novices may also be defined in flat racing as those horses that have not won more than two races.
Nursery Race – A type of handicap race open exclusively to two-year-old horses.
Open Stakes – A stakes race in which any horse may be entered upon fulfilling entry requirements, such as submitting necessary nomination, entry, and starting fees.
Pattern Races – In Europe, a reference to horse races with Group status; see "Group Race."
Point-to-Point Races – These are steeplechases open only to amateur jockeys, with a season running from January to June each year. Future jump-racing stars can often be seen in such events.
Qualifying Races – Races in which a horse must place in order to gain an invitation to enter another, more prestigious event. For example, the Group 2 Joel Stakes in September serves as a qualifier for the Group 1 Queen Elizabeth II Stakes on QIPCO British Champions Day at Ascot in October. Informally, a qualifying race may also refer to an event that serves as a stepping stone to improve a horse's official handicap rating.
Restricted Claiming Races – A category of claiming races restricted to horses that have not won two or three races in total or else no more than one race in the current season. Other restrictions may also apply in order to increase competition and the quality of the entries, as weaker fields tend to run in claiming races.
Restricted Stakes – A stakes race that bars former winners of stakes races.
Right-Handed Race – A route race in which the turns are taken clockwise from the starting position.
Route Races – Any flat race that covers a distance of one mile or more; with the exception of the "straight mile," route races feature one, two or more turns.
Sprint Races – Also known as "sprints," these are Thoroughbred flat races of less than one mile in length, typically run on a straight course, although on longer tracks with chutes, they may feature one turn.
Stakes Races – A category of races that require entrance fees, which are used to increase the size of the prize pool. As a result, such races attract experienced or high-quality horses and reward top finishers with significant prize money (i.e., "stakes").
Steeplechase – A type of jumps race that covers a distance of between two and four miles, restricted to horses aged four years and older. It features large jumps, at least 4½ feet high, which are fixed in place so that they do not collapse. The most famous Steeplechases in Great Britain are the Cheltenham Gold Cup and the Grand National held annually at Aintree.
Turf Races – Flat races run on a grass surface are known by this name. The British flat-racing season on turf begins in early spring and runs throughout the summer and autumn. Among the most famous courses for turf races are Ascot, Newmarket and Epsom Downs.
Published on: 06/07/2011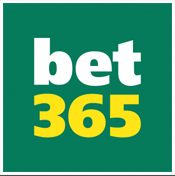 Go To bet365
Open Account Offer
Up to £100 in Bet Credits for new customers at bet365.
Min deposit £5 and 1x settled bet requirement to release Bet Credits. Min odds, bet and payment method exclusions apply. Returns exclude Bet Credits stake.
Time limits and T&Cs apply.
Comment on this article
Roy Birkby
at 14/03/2015 18:48:23
A very useful guide to the different types of horse races. I have been looking for such a guide