Bet365 login

Sportsbook Offers

Sportsbook Betting Offers

View Offers
T&Cs Apply, 18+
£25

£50

£25

€22

£5

£20

£25

£30

£30

£5

£25

£100

€50

£25

£25

10%

£10

£100

£100

£25

£250

£25

£20

£25

£50

€25

£25

£88
Latest Sportsbook Articles
Popular Events
Published: 20/01/2019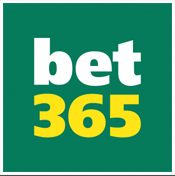 Go To bet365
#Ad
Opening a new Bet365 account is very similar to most other bookmakers. Users are tasked with entering a valid email address, selecting a username, choosing a password, and selecting a four-digit PIN. Keep security in mind when choosing your password. It should be complex and different from any other password you use. The log-in information you choose will be used to sign in each time you access Bet365.
Upon arrival at the Bet365 home page, several choices become apparent. Options for play include Bingo, Casino, Games, In-Play, Live Casino, Poker, and Sports. Selecting any of these options via the link will send you to the account log-in screen for that area.
Logging in is quite simple from this point. Simply enter your username and password that you selected at the time you set up your account. To move forward, select "go".
Assuming you remembered your username and password, you have now logged in. At the top of the screen, your username and available balance will appear. From here, you can also access your account details by linking to the account page.
If you login to Bet365 from a mobile or tablet device, the steps are identical.
Remaining Logged In to Bet365
If you are the type to dislike entering log-in information every time you want to access your account, Bet365 has a solution for you. By clicking the box labeled "Keep Me Logged In" at the log-in screen prior to logging in, you are giving Bet365 permission to leave your account logged in.
While this feature can be convenient, it is not advised if you log in on a shared computer or device. Remember that if your device is not secure and someone obtains it, your account will be accessible. If you decide you no longer want to remain logged in, simply log out as normal.
Getting Password Assistance
If you manage to forget your secure and complex password or username, have no fear. Bet365 is kind enough to help in this scenario. You can use the "Lost Log-in" feature from your mobile, tablet, or desktop devices.
At your desktop or on a web browser, the password help can be found by clicking "Lost Login?" in the upper right-hand corner of the screen (near the typical log-in fields).
The process for mobile and tablet devices is a little different. First, proceed to the log-in as you normally would, revealing the pop-up window. From there, the "Lost Login?" request will be in the lower left-hand corner.
In order to obtain your username or create a new password, you will need to provide Bet365 several pieces of information to confirm your identity. The four-digit PIN you chose at the initial sign-up, your email address, and your date of birth are all required. Once this information has been provided, you can choose a new password or get a reminder of your username.
If you are truly forgetful and cannot remember your PIN, it is still possible to access your account. Unfortunately, this becomes a little more complicated and requires a phone call to the Bet365 customer service. The agent will then ask for a list of information including basic demographics, information about your address, and details about your transactions or payment method. If you can provide all these details the agent will help you select a new four-digit PIN, so you can proceed with the online password change process.
Published on: 20/01/2019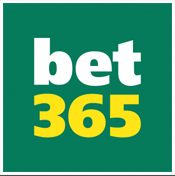 Go To bet365
#Ad