African Nations Cup Betting

Sportsbook Offers

Sportsbook Betting Offers

View Offers
T&Cs Apply, 18+
£25

£50

£25

€22

£5

£20

£25

£30

£30

£5

£25

£100

€50

£25

£25

10%

£10

£100

£100

£25

£250

£25

£20

£25

£50

€25

£25

£88
Related Sportsbook Articles
Popular Events
Although football has long been popular throughout the African continent, it was not until 1956 that the Confederation of African Football (CAF) was founded and began organising its first championship. Only three countries joined in the 1957 inaugural challenge—Ethiopia, Sudan and Egypt. In those days, South Africa was still under apartheid, which disqualified the nation from participation.
The trophy for which the national sides played was officially named the Coupe d'Afrique des Nations, or CAN for short. In English it is sometimes referred to as the Africa Cup of Nations, the African Cup of Nations or the African Nations Cup.
In 1968, CAF adopted a biennial schedule for the event, with the tournament being contested in even numbered years. The number of participating nations grew to sixteen by 1998, and ever since then the format has been fixed, with the participants drawn into four groups of four teams each and the top two teams from each group advancing to a single-elimination "knock-out" stage.
Over the years, Egypt has fielded the most dominant teams. They won the first two meetings and are the current (2010) champions, collecting a total of seven cups in all. Some of those were claimed between 1958 and 1971, when the country played under the name "United Arab Republic."
The physical trophy passes from victor to victor until a nation achieves its third CAN championship. That's when, by rule, the trophy is retired to the winner and a new trophy is created.
To date, two nations other than Egypt have managed that feat. Cameroon and Ghana each have won four titles and earned their trophies. Nigeria and Congo DR (formerly Zaire) have won two cups apiece, and Sudan, Tunisia, Algeria, Côte d'Ivoire, Morocco, Ethiopia, Congo and South Africa each have one victory so far.
Zambia has the dubious distinction of appearing in two CAN finals (1974 and 1994) and finishing third on three occasions (1982, 1990 and 1996), but with no championship to its name. Other runners-up without titles include Senegal, Mali, Uganda, Guinea and Libya.
Ghana and Egypt have each hosted the African Nations Cup eight times. Cameroon and Nigeria have served as host six times apiece, while Tunisia and Sudan have provided the venue on three occasions. CAN 2012 will be co-hosted by Gabon and Equatorial Guinea, who defeated a Nigerian bid.
This will be the last time, however, that the event will be conducted in an even-numbered year. Thereafter, it will be held in odd-numbered years, so as to avoid conflict with the FIFA World Cup. Libya was chosen as the location for the 2013 edition, but given the recent state of unrest there, Nigeria is on stand-by to host the event if required.
Betting on CAN 2012 has already commenced, of course, with wagering on qualifying matches. The rounds have been under way since July 2010, with nine groups of four teams each, plus one group of three and one group of five, all competing for the right to be among the sweet sixteen. The last of the qualifiers wraps up in mid-October 2011, and thereafter ante post betting will get under way in earnest for the 2012 championship in Libreville and Franceville.
Egypt has not shown well since 2010's triumph, already failing to qualify for CAN 2012. That has left the door wide open for teams from Côte d'Ivoire, Burkina Faso, Senegal and Guinea, who were flying through their group play undefeated after five matches played, on course for spots in Gabon and Equatorial Guinea.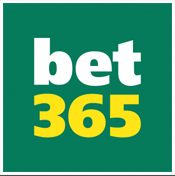 Go To bet365
#Ad