Betting in Germany

Sportsbook Offers

Sportsbook Betting Offers

View Offers
T&Cs Apply, 18+
£25

£50

£25

€22

£5

£20

£25

£30

£30

£5

£25

£100

€50

£25

£25

10%

£10

£100

£100

£25

£250

£25

£20

£25

£50

€25

£25

£88
Latest Sportsbook Articles
Popular Events
As well as being one of the most powerful economic nations in Europe, Germany also boasts a lamentable sporting reputation full of prestige, which makes it an extremely busy and big gambling country.
Unlike many smaller European nations, all forms of sports betting in Germany is completely legal and open making the industry extremely lucrative and powerful in terms of driving the county's economy.
Football is the main sport in Germany and consequently the central point of interest for gamblers. The German Bundesliga is recognised as one of the strongest domestic leagues in the world and is subject to a wealth of betting investment throughout the season to coincide with its high standard and prestige in terms of participating teams such as Borussia Dortmund and Bayern Munich who possess massive spectatorship.
Perennial participation of German clubs in European tournaments also makes Champions League and Europa League betting very popular amongst all economic/social classes in the country.
With over 50 tracks situated across Germany staging a number of prestigious and continentally recognised events, horse racing is also high on the list for German punters as the sport continues to grow in stature.
All legal bookmakers in Germany are currently controlled and monopolised by OddBet, however this is subject to change following pressure from the EU.
This particular monopolisation system means that foreign trade is currently not permitted by law, restricting the betting options of the German public in terms of markets offered and prices. With the demand for gambling being so high in Germany, foreign betting companies are likely to force a breakthrough into the German market should EU pressure allow them to in the near future.
Unsurprisingly, Germans are now increasingly searching to bet online with foreign companies who can offer better value because they do not have to pay German taxes.
Although foreign betting internet trade is technically not allowed by law, making OddBet the only online bookmaker which is currently permitted, Germany has no jurisdiction in other countries to overrule foreign online betting companies breaking into the sizeable German market and attracting the attention and business of German people.
Austrian mega firm BWIN have become highly popular with German internet gamblers and survived a protest from German authorities after the EU ruled in favour of them and against the authorities who wanted to restrict their trading operations.
Many British bookmakers and casino websites have also attracted a large number of German users who are even offered their own language preferences on the sites.
Looking at the future, it seems as though German authorities and OddBet will struggle to control and monopolise mainstream gambling in the country due to the pressures of the EU and focus on free trade between EU nations.
OddBet appear set to continually lose business to companies who can avoid German taxes and consequently offer the huge German market a much better deal.
The future is sure to tell whether or not the German gambling market will be fully opened up to the rest of Europe and what subsequent economic consequences this will have, both for OddBet and the country's gambling economy as a whole.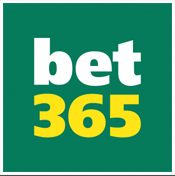 Go To bet365
#Ad