Betting in Norway

Sportsbook Offers

Sportsbook Betting Offers

View Offers
T&Cs Apply, 18+
£25

£50

£25

€22

£5

£20

£25

£30

£30

£5

£25

£100

€50

£25

£25

10%

£10

£100

£100

£25

£250

£25

£20

£25

£50

€25

£25

£88
Latest Sportsbook Articles
Popular Events
Like so many European countries, Norway has a long and rich history of gambling, which was repressed in the 1950s but re-emerged in the decades that followed. By 1999, the nation's wagering per-capita ranked third in Europe behind Italy and Spain. However, Norwegians' fondness for gambling activities has also led to one of the highest incidences of problem gambling in Europe, a dilemma that the Norwegian government has been struggling to address.
In 2001, the Norwegian Gaming Board was formed to regulate gambling throughout the country. It took over functions formerly shared among 54 different police districts and the Ministry of Justice. Apart from controlling and supervising private and public gambling, the Board also serves as a directorate, responsible for evaluating legislation and giving advice to authorities regarding gambling issues.
Initially, foreign sportsbooks were allowed to operate within Norwegian borders, but it did not take long before the Gaming Board awarded just two companies the rights to offer betting services in Norway, effectively forming a government-sanctioned monopoly.
Norsk Tipping is the larger and more popular of the two. It operates a state lottery and takes sports bets, including wagers on Premier League football games and other markets. Meanwhile, Norsk Rikstoto, the second approved company, runs all of the pari-mutuel horse betting nationwide.
Currently, there are two major land-based casinos in Norway: the Drammen Travbane in Drammen and the Øvrevoll Galoppbane in Oslo, both of which are involved in horse racing. Additionally, some 21,000 gaming machines dot the country, taking in an estimated $10 billion annually, most of which goes toward state-authorised humanitarian causes rather than private interests. Since 2004, the minimum age requirement for playing slot machines has been 18 years.
Regarding gambling via the Internet, only the same two companies, Norsk Tipping and Norsk Rikstoto, are licensed to operate websites where Norwegian bettors can wager on sports online. Both have been offering popular online sportsbooks for several years.
Foreign bookmakers such as William Hill have attempted to compete for Norwegian customers, but the national government has taken a strictly protective stance. Modeling America's Unlawful Internet Gambling Enforcement Act of 2006, Norwegian lawmakers drew up regulations in December 2008 that prohibit financial transactions between the nation's residents and online gambling operators. Enactment of the ban began on 1st June 2010.
Norway has never joined the European Union (EU), twice turning down the opportunity in general elections. As a result, there is little that other nations can do to break up the monopoly on Internet sports betting in Norway or to challenge its restrictive legislation.
On the other hand, enforcement of such a ban is problematic. As of 2011, some 341 sports betting websites outside of Norway were still accepting wagers from its residents. In fact, fully 20 of them also offered support in the Norwegian language to make it easier to obtain information and place bets, including Unibet, Expect, Ladbrokes, Bet365 and bwin, among others.
According to CasinoCity, Visa credit accepts transactions from residents of Norway at 2,107 affiliated gaming websites, with 206 of them making Norwegian language services available. MasterCard can be used at 2,002 online gaming venues, including 203 offering Norwegian-language support. And eWallets such as Moneybookers or NETeller also welcome deposits and withdrawals from Norway in Krone, the national currency, as well as in Euros.
Now, the Norwegian government is weighing other options to protect its state-controlled gaming monopoly. One of them is the possibility of blocking the ISPs of online gambling companies. But there are some legislators who are giving government policy a second thought. An unfortunate side effect of such restrictive laws has been that problem gambling has actually increased among Norwegians.
A study commissioned by the Gaming Board in 2007 reported that of 3,000 gamblers surveyed, some 1.3% were problem gamblers based upon predetermined criteria. When the study was repeated in 2010, it was expected that tight laws would have curtailed problem gambling. But to the surprise of everyone, it was revealed that the number of problem gamblers almost doubled to 2.1%.
It appears that by reducing the legal betting options available to citizens, Norway has, in fact, pushed players towards unlicensed and illegal gambling operators. Deregulation and legally sanctioned competition could be the way forward.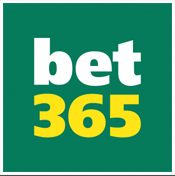 Go To bet365
#Ad