Betting in Iceland

Sportsbook Offers

Sportsbook Betting Offers

View Offers
T&Cs Apply, 18+
£25

£50

£25

€22

£5

£20

£25

£30

£30

£5

£25

£100

€50

£25

£25

10%

£10

£100

£100

£25

£250

£25

£20

£25

£50

€25

£25

£88
Latest Sportsbook Articles
Popular Events
The island nation of Iceland is a Northern European country situated in the North Atlantic between Europe and Greenland. Its population of just over 310,000 makes it the smallest of the Nordic countries, although it ranks as the 18th largest island in the world. The main city is the capital, Reykjavik, which is noteworthy as the northernmost capital in the world. Other major towns are Reykjanebaer and Akureyri.
With few exceptions, gambling is illegal in Iceland. According to Articles 183 and 184 of the Criminal Code, in effect since 1998, "it is a punishable offense to engage in gambling and betting on a professional basis, to encourage others to participate in these activities and to derive direct or indirect income from having the activities take place on one's premises."
This law has precluded the possibility of establishing card rooms, bingo halls, sports betting shops, slots clubs or casinos. Until rather recently, even lotteries were prohibited, officially banned in 1926 in order to prevent local funds from being invested in foreign lotteries as well as to thwart privately-run, small-scale operations within the country.
In 1933, a loophole was created by the Althingi (national parliament) to permit the University of Iceland to operate a lottery with monetary based prizes. One stipulation was that 80 percent of the profits had to be earmarked for running the university. By 1972, the loophole was widened to allow for a sports betting lottery (based on pools) and by 1986 a local lotto was able to make its debut.
The 1980s also saw the slow but steady introduction of slot machines to the island. In 1994, a provision was made to regulate them, tantamount to legalisation. This apparent relaxation of strict laws is not, however, the move toward liberalization that it might seem. Each lottery operator may run just one particular type of lottery, and the slots are tightly controlled and monitored.
For all gambling activities, proper licenses must be obtained from the Ministry of Justice. Revenues must go toward helping not-for-profit charitable causes, such as philanthropic activities and sports clubs. Raffles without the permission of a police commissioner are absolutely forbidden.
Since 2001, the Sports Betting and Lotto have been merged in one company called Íslensk Getspágetraunir. Meanwhile, Islendic Getspa operates Lotto, Joker, Lotto Askrift and Vikinga Lotto. There are still no proper Icelandic bookmakers for placing fixed-odds bets on sports matches and events.
Many believe that Iceland's weak economy could be stimulated by the opening of casinos and sportsbooks. Demand for gambling opportunities is high in Iceland, as evidenced by roughly 70% of all citizens engaged in the existing lotteries and slots games. One report put the segment of the population that gambles at a rate of over once a week at 13 percent.
Another opportunity could come in the form of online gambling. In one survey, some 81% of respondents indicated that they have access to or own a computer, and roughly 77% of them had access to the Internet. To date, there are no legal restrictions to prevent players from placing fixed-odds bets at foreign online sportsbooks.
Currently, 464 sites accept play from Iceland, including Bet365, Paddy Power Sportsbook, William Hill, Ladbrokes, Unibet Sports & Racebook, Expekt and 888 Sport, to name just a few of the majors. There are also two sites now operating in the Icelandic language: the Lotto-focused Getspá/Getraunir based in Reykjavík and Betsson Sportsbook & Betting Exchange headquartered in Malta.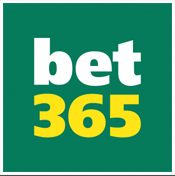 Go To bet365
#Ad