Betting in Luxembourg

Sportsbook Offers

Sportsbook Betting Offers

View Offers
T&Cs Apply, 18+
£25

£50

£25

€22

£5

£20

£25

£30

£30

£5

£25

£100

€50

£25

£25

10%

£10

£100

£100

£25

£250

£25

£20

£25

£50

€25

£25

£88
Latest Sportsbook Articles
Popular Events
With a population of slightly less than half a million, Luxembourg is one of the smallest nations in Europe. It is completely landlocked, sharing borders with Belgium, France and Germany. Operating as a constitutional monarchy since 1868, it is the only remaining Grand Duchy in the world, ruled by the Grand Duke Henri as the head of state and governed by a prime minister from the majority party of the Chamber of Deputies.
The legality of gambling activities in Luxembourg is rather moot. Construction of the country's first casino began in 1852, but when a member of the Grand Ducal family lost large tracts of land at the tables in Monte Carlo, all forms of gambling were banned—a prohibition that remained in place for four decades.
Meanwhile in 1945, a Grand Ducal decree was issued to permit formation of the Loterie Nationale under the auspices of the Oeuvre Nationale de Secours Grande-Duchesse Charlotte. Over the next 39 years, monthly drawings were conducted using a traditional lottery format, with tickets sold by postmen and employees of the Post & Telegraph (P&T).
Then, in 1985, the first Instant Lottery was introduced. It was so popular that the traditional lottery had to be abandoned by 1997. Distribution of the new tickets was permitted through cafés and supermarkets as well as the P&T. By 2001, online terminals were being installed and most recently a web site has been added: www.loterie.lu. Games available include Euro Millions, Lotto, Zubito and Scratch Tickets. All profits go toward welfare, health, culture and sports organizations, such as the National Emergency Fund and Red Cross.
In anticipation of the millennium, the government decided to allow a single new casino to be opened in a peaceful suburb of the capital called Mandorf-les-Bains. Known as Casino 2000, the resort facility features a hotel, two restaurants and a concert hall and can accommodate up to 800 players at slots and table games. Men must wear a jacket with no sneakers, and an entrance fee of 2.50 Euros is charged. The minimum age for gaming is 18 years old, and the action continues from 10am till 3am daily or 4am on Saturdays.
On March 5, 2011, the Casino 2000 gained worldwide notoriety when it was looted by four heavily armed robbers. While firing shots into the ceiling with AK-47s, in just six minutes, they forced staff and patrons to the floor, smashed through the bulletproof glass surrounding the cashier cage with sledge hammers and made off with some 3-5 million Euros worth of cash and chips.
Like a scene out of a Hollywood movie, the robbers took hostages, who were released as the quartet made their exit in a BMW 3 Series and fled to France. They were reportedly sighted by French police heading south on Tionvielle Highway but were never apprehended.
Wagering with bookmakers is ostensibly illegal in Luxembourg, as are poker games or other games of chance played outside the premises of a casino. However, the nation's laws do not specifically cover sports betting, so its legal status is ambiguous at best and numerous unlicensed sportsbooks have cropped up underground in most parts of the country.
The same ambiguity is true of online gaming. Because there are no licensing provisions in local law, no virtual casinos or sports betting websites are hosted in the country. However, there are no laws prohibiting wagers with international online bookmakers. As a result, no fewer than 466 sportsbooks can be found on the Internet that accept bets from residents of Luxembourg. They include Bet365, William Hill, Ladbrokes, UniBet, Paddy Power and Expekt Sportsbook, to name just a few of the majors.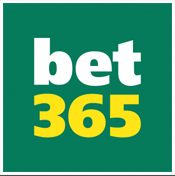 Go To bet365
#Ad