Betting in Oman

Sportsbook Offers

Sportsbook Betting Offers

View Offers
T&Cs Apply, 18+
£25

£50

£25

€22

£5

£20

£25

£30

£30

£5

£25

£100

€50

£25

£25

10%

£10

£100

£100

£25

£250

£25

£20

£25

£50

€25

£25

£88
Latest Sportsbook Articles
Popular Events
Located in southwest Asia, where it is bordered by Saudi Arabia, Yemen and the United Arab Emirates, the Sultanate of Oman is an absolute monarchy, ruled by Sultan Qaboos bin Said al Said since 1970. The country is divided into five regions—Al Batinah, Ad Dakhiliyah, Al Wusta, Ash Sharqiyah and Az Zahirah—and four governorates—Al Buraimi, Dhofar, Musandam and Muscat. The national language is Arabic and the local currency is the Rial.
Fully 98 percent of the population of over 2.7 million are followers of Islam, the official state religion. More than two-thirds of them are Ibadi Muslims, one-sixth are Shia Jaffaris and one-tenth are Sunni Muslims. Islam, of course, identifies gambling as "an abomination and the work of Satan." The Koran states that wagering on games of chance "causes the faithful to believe in luck and not Allah." As such, no gambling is allowed in casinos, no wagering with bookmakers and no betting on other games of chance.
There are, however, a few interesting exceptions to the gambling prohibition. In the words of the Koran, betting on certain contests involving animals was actually encouraged by the Prophet Mohamed. The catch, however, was that only those persons actually participating in the events, such as jockeys or the owners of the beasts, were allowed bet amongst themselves.
This "loophole" has given rise to the popularity of bull fighting, camel races and horse racing in Oman, even if general wagering on the outcome is not allowed. Unlike Spanish bullfights, those conducted in Oman are usually bloodless and do not feature a matador. Instead, two bulls of equal size battle one another in contests of brief duration. Holidays and celebration days are common times for holding such events.
Similarly, camel races are frequently conducted on public holidays and during National Day celebrations. Intense training from the age of two years helps prepare the animals for competition, which includes fixtures at the local, national and international level. A camel successful in reaching the highest status can be worth up to £70,000 or more when sold to stud.
As an independent private affairs unit of the Royal Palace, the Royal Horse Racing Club maintains original breeds of horses, trains jockeys and contributes to the promotion and development of sports related activities. Oman is one of only a handful of countries in the world committed to the breeding of Pure Arabs, rated among the most prized of all types of horses.
Indeed, Oman has been a Member of World Arabian Horse Organization (WAHO) since 1979, an association that concerns itself with Arabian horse breeding and welfare worldwide. As of 2010, 21 Pure Arab stallions and 52 Pure Arab mares were formally registered in the country.
Observers indicate that illegal betting on camel and horse races is conducted on a very small scale. Many Omani people are also fans of sports, especially football (soccer), as well as basketball, handball, hockey, swimming, tennis and volleyball. Although rules against betting on such sports are strictly enforces, some underground bookmakers continue to thrive.
Of course, Oman does not host any online casinos or sportsbooks. As a result, those citizens who choose to wager secretively online must do so with foreign-registered websites. Currently, some 460 sportsbooks based abroad accept bets from customers with addresses in Oman, including such majors as Bet365, Paddy Power, William Hill, Ladbrokes and BetVictor, to name a few. In fact, three sportsbooks offer services in Arabic—VivaroBet, The BetArena and 1Bet2Bet.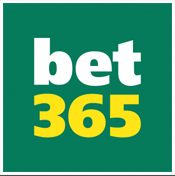 Go To bet365
#Ad