Betting in Ukraine

Sportsbook Offers

Sportsbook Betting Offers

View Offers
T&Cs Apply, 18+
£25

£50

£25

€22

£5

£20

£25

£30

£30

£5

£25

£100

€50

£25

£25

10%

£10

£100

£100

£25

£250

£25

£20

£25

£50

€25

£25

£88
Latest Sportsbook Articles
Popular Events
When the Soviet Union dissolved at the end of the Cold War in 1991, Ukraine gained its independence from centuries of Russian rule. But even during the Soviet era, Ukrainians had a lottery—the Molod'SportLoto or MSL, founded in 1973—which remains the oldest and biggest lottery in the country.
Once freed of Russian control, the Ukrainians' love of gambling almost immediately expressed itself in the creation of casinos throughout the country. Because there were no specific laws to govern them, they operated with impunity, causing more than a few concerns among lawmakers.
By the turn of the new millennium, no fewer than 47 venues had installed gaming machines in the Ukraine—none of which were under state license. A great many of them were concentrated in and around the capital city of Kiev, dominated by the Olympic Casinos brand. Some locations, particularly those in more remote areas, also featured table games, including Blackjack, Roulette and Poker. Renegade lotteries sprung up, too.
The governing body responsible for regulating gambling in Ukraine is the Verkhovna Rada, which is the national parliament and the state's only body of legislative power. Oversight is also provided by the Cabinet of Ministers, the Ministry of Finance and the State Tax Administration.
In 2003, Draft Law N-4204 "On Gambling Games in Ukraine" was introduced to bring some order the nation's gambling industry. It spelled out what activities would be legal and established the foundation for regulation. Specifically cited as permissible under the ordinance were card and dice games, slot machines, bingo, "cylindrical games" such as Roulette, and totalizator betting on horse races. Sports betting was not covered.
State lotteries, however, were given special treatment—targeted for monopolisation. A Unified Operator of State Lotteries was to be determined by tender, resulting in a joint stock company, where at least 25% of shares belong to the state. MSL was awarded the monopoly and soon ten state-sanctioned lotteries were being offered in Ukraine, reaching a population of 47 million and through some 16,000 retailers.
To protect its interests from foreign exploitation, the law stated that "foreign natural persons and legal entities shall not have the right to own directly or indirectly more than 35% of shares in the Unified Operator." What's more, a Council on Lottery Activity was established to approve or deny permits requested by non-residents wishing to purchase shares of the operator.
In spite of such rules, smaller lotto companies continued to persist, operating outside the control of the Finance Ministry. New legislation was put forth in early 2007 to better regulate Ukraine's lottery and gaming operators. In April 2008, Scientific Games was awarded a five-year contract with MSL to supply instant tickets and cooperative services.
Meanwhile, years of undisciplined control had allowed unlicensed gambling to proliferate. One shocking report in early 2009 put the number of gaming salons in the country at 100,000, many of them frequented by poor and/or underage gamblers.
When a fire at a Ukrainian gambling hall killed nine people in May 2009, Prime Minister Yulia Tymoshenko declared that gambling was "demoralising Ukraine's youth and sucking the last savings from families already depressed and squeezed by the economic recession."
In response, the Verkhovna Rada issued a prohibition on all forms of gambling. That caused more than 2,000 protesters to gather outside the offices of President Viktor Yushchenko. Representing gambling operators and their 200,000+ employees, the crowd demanded that he veto the ban.
However, on January 6, 2010, the government permanently excluded gambling from the list of economic activities eligible for licensing in Ukraine. What's more, the lawmakers also prohibited on Ukrainian territory the playing or advertising in any way of gambling games organized abroad.
A loophole in the 2009 ban allowed Ukrainian online casinos to continue operating for a while, but it was closed in May of 2011. Under threat of prosecution, local operators are no longer permitted to host gambling web sites offshore.
For those residents of the Ukraine who wish to bet on sports events, there are still 470 online bookmakers located outside the country that will accept their play. Among them are Bet365, Paddy Power, Ladbrokes, William Hill, Unibet, Expekt and BetFred, to name a few.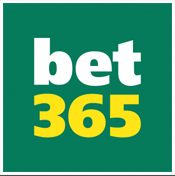 Go To bet365
#Ad