How to Play Badugi

Poker Offers

Poker Bonus Offers
T&Cs Apply, 18+
$400

$500

€200

£470

$600

$600

$200

$600

€1000

£230

£100

£450

$600

£150

$500

$500

$500
Latest Poker Articles
Published: 26/07/2012
The version of lowball poker known as "Badugi" originated in Asia. Although the source of its inception is not quite clear, the four-card game most certainly became popular in South Korea during the 1960s and 1970s, when U.S. military personnel stationed there learned how to play it. After they finished their service, the soldiers brought Badugi back home, where it was initially played in private homes, especially in the American South.
Since the turn of the new millennium, Badugi has been introduced in poker rooms and casinos across the United States. Gradually, it became a favorite game among high-stakes poker players seeking diversity in their cash games. Several different variations have since evolved, but the version currently considered "standard" is available online at PokerStars and was introduced in 2011 as part of the new World Series of Poker (WSOP) event called the "Ten Game Mix."
As a draw game, Badugi shares more than a few similarities with 2-7 Triple Draw Lowball. It can also be compared to Razz insomuch as the lowest hand wins. However, it differs significantly from either of these games in terms of its hand ranking system because suits are taken into account. The best hands contain no pairs; they are made up of a four unsuited low cards. Obtaining a hand with one card of each suit is called a "Badugi," and the very best Badugi is a rainbow 4-3-2-A.
Like most poker games, Badugi is played with a standard 52-card deck. Each hand begins with forced bets called "blinds." The player seated to the left of the dealer button must post the "small blind," a nominal amount related to the betting minimum at the table. The player seated to the left of the small blind must post the "big blind," which is twice as much as the small blind.
Once the blinds have been posted, every active player receives four cards dealt face down. No cards are exposed. Players evaluate the merits of their hands and a round of betting takes place, beginning with the player seated to the left of the big blind. This position is commonly referred to as "under the gun." In turn going clockwise around the table, each player has the opportunity to call, raise or fold.
All of the players still remaining in the hand after the initial betting interval now have the option to "draw" cards. In other words, they may attempt to improve their hands by choosing to discard from one to all four of the cards they were originally dealt and receive new cards as replacements. Any player who is satisfied with the original four cards received may choose to "stand pat" and not participate in the draw.
Next, a second round of betting ensues, with players in turn given the opportunity to check, bet or fold. Once a bet has been made, the options change to call, raise or fold. Betting continues until there are no more raises made. This second round of betting is followed by a second opportunity to draw cards. Then comes a third round of betting and a third opportunity to draw. A final betting round among the remaining participants takes place, and at last there is a Showdown, when players reveal their hands and the one with the best hand takes the pot.
Comparing hands during the Showdown is complicated somewhat by the way Badugi hands are ranked by their highest card. Aces always play as low cards and straights are ignored. A player holding 7-5-4-3 of different suits (a "Seven Badugi") beats an opponent holding 8-4-3-2 (an "Eight Badugi") of different suits. Similarly, 5-3-2-A "Five Badugi" defeats a 6-4-3-2 "Six Badugi." Should the top cards in the hand be of equal value, the next-highest card is considered.
Any Badugi hand beats any non-Badugi hand. In other words, if a hand contains two or more cards of the same suit, even if all cards are of low value, it will lose to even the highest "King Badugi." Note that four of a kind is not a Badugi. Hands containing cards of the same rank may use only one of those cards. Also, hands containing cards of the same suit may use only one of those cards. If no player has a Badugi, the player with the best three-card hand may claim the pot, or the best two-card hand wins if there is no three-card hand.
Published on: 26/07/2012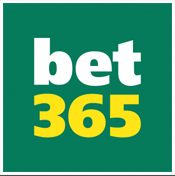 Go To bet365
Open Account Offer
Up to £100 in Bet Credits for new customers at bet365.
Min deposit £5 and 1x settled bet requirement to release Bet Credits. Min odds, bet and payment method exclusions apply. Returns exclude Bet Credits stake.
Time limits and T&Cs apply.