How to Play Pai Gow Poker

Poker Offers

Poker Bonus Offers
T&Cs Apply, 18+
$400

$500

€200

£470

$600

$600

$200

$600

€1000

£230

£100

£450

$600

£150

$500

$500

$500
Latest Poker Articles
Published: 13/02/2012
Pai Gow Poker is a modern casino table game played with 52 cards plus one Joker added to the deck. It should not be confused with the ancient Chinese game called "Pai Gow," which is played with domino-like tiles.
In fact, the very first hands of Pai Gow Poker were dealt in 1985 at California's Bell Card Club, whose American owner, Sam Torosian, invented the game to attract wealthy Asian clientele. Oddly enough, he never filed a patent, so the game soon spread to other card clubs, casinos and eventually the Internet without a single penny in royalties ever paid to the inventor.
To begin, each player receives seven cards, which must be "split" into two hands. The "High Hand" contains five cards, while the "Low Hand" is comprised of two cards. Once both hands have been arranged, they are compared with the Banker's two hands, which will have been arranged by the dealer.
To win even money, both of the Paley's hands must beat the Banker's two hands. If only one hand wins and the other loses, a "push" is declared and all bets are returned. If both of the player's hands lose, the Banker wins and collects all bets. Hands that are identical are called "copies." In most casinos the Banker wins all copies, but in some the higher of the remaining hands is the winner of the deal.
Standard poker rankings apply to comparing the five-card High Hands. A straight beats three of a kind, a flush beats a straight, a full house beats a flush, etc. Aces are typically played as high cards, although they can be used to form a low straight (A-2-3-4-5). An Ace-low straight beats all other straights other than one that is Ace-high (A-K-Q-J-10).
In the two-card hands, only high cards and pairs—no straights or flushes—are considered in deciding the winner. In other words, an A-2 hand wins over a K-Q hand, while a 2-2 hand beats an A-K. The top Low Hand and is A-A, while the worst is 3-2.
One twist in the game is the Joker. Although it is treated as a "wild card" and can be substituted for other cards, special rules apply to the Joker's use. It must always be counted as an Ace unless it is used to fill a straight or a flush.
For example, a hand containing a Joker and a pair of tens is treated as an Ace and a pair of tens, not three tens. For this reason, the Joker is usually arranged in the Low Hand if a straight, flush or Ace pair cannot be formed in the High Hand.
There are also special rules governing how the seven cards can be divided into the two hands in Pai Gow Poker. Most importantly, the five-card High Hand must always rank higher than the two-card Low Hand. For instance, when dealt Q-Q-Q-J-J-8-2, a pair of Queens cannot be arranged in the Low Hand; it would outrank the pair of Jacks in the High Hand.
This rule helps determine Pai Gow Poker strategy. In the example just cited, although selecting a full house (Q-Q-Q-J-J) would almost certainly win the High Hand, it would most likely lose the Low Hand (8-2). A better choice would be to divide the cards as three of a kind (Q-Q-Q-8-2) and a pair (J-J) for an opportunity to win both of the hands.
According to the House Rules, each hand of Pai Gow Poker usually begins with the Player making an ante no less than the table minimum. Thereafter, cards are dealt face down to all Players and the Banker. Dice may be rolled to determine who receives cards first; positions are counted down clockwise from the dealer's left. Online and in most casinos, the dealer plays the Banker hand. In some variations, players take turns holding the Banker hand.
After the cards have been dealt and seen, the two hands must be arranged. The Banker's hand must be set according the "House Way," a method described in detail in the casino's Pai Gow Poker House Rules.
Before the cards are turned over and compared, there may be a doubling of the ante for those who wish to play on, while those who have poor hands may abandon their hands and lose the original ante. Betting and winning both hands pays even money, less a House commission on the order of 5%. Pushes are quite common and the bets as well as the antes are returned.
Published on: 13/02/2012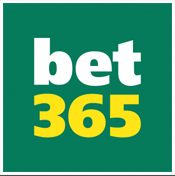 Go To bet365
Open Account Offer
Up to £100 in Bet Credits for new customers at bet365.
Min deposit £5 and 1x settled bet requirement to release Bet Credits. Min odds, bet and payment method exclusions apply. Returns exclude Bet Credits stake.
Time limits and T&Cs apply.