Betting in Morocco

Sportsbook Offers

Sportsbook Betting Offers

View Offers
T&Cs Apply, 18+
£25

£50

£25

€22

£5

£20

£25

£30

£30

£5

£25

£100

€50

£25

£25

10%

£10

£100

£100

£25

£250

£25

£20

£25

£50

€25

£25

£88
Latest Sportsbook Articles
Popular Events
Although Morocco is an Islamic nation, most forms of gambling are legal there. The industry is still small by international standards, but there have been signs in recent years that the government is open to expanding opportunities, at least for the benefit of tourism if not for local bettors.
The Kingdom of Morocco gained its independence in 1956. Up until that point, it had existed primarily as a protectorate of France, forming part of the French trans-Saharan empire, with some additional territories held by Spain, including northern Marruecos and Tanger. By 1958, the area known as Tarfaya (southern Marruecos) had joined the new nation, too.
Even before statehood had been formalised, the area's first casino had already been established on the grounds of the Es Saadi Hotel in Marrakech. The Casino de Marrakech was founded in 1952, and it soon became a legendary stop for international travellers and local tourists alike.
Regulations regarding casino-type gambling were not firmly in place in the early days of nation-building. Over time, more casinos opened so that today there are seven in total, including the Le Grand Casino La Mamounia, also in Marrakech, the Mazagan Resort and Casino in Casablanca, and the Mövenpick Hotel & Casino Malabata in Tanger.
The seaside resort city of Agadir on the southwest coast has the greatest proliferation with a trio of gaming venues: Casino Atlantic, Casino le Mirage and Shem's Casino d'Agadir. The former is the largest of the three, featuring 20,000 square feet of floor space, some 200 slots and video gaming machines, and sixteen poker and table games.
Although the Muslim government cannot officially endorse gambling, one of the early signals of openness to various other forms of betting came about in 1972 when a national lottery was created. Indeed, the country celebrated this venture with the issuance of a special 25-centime postage stamp.
Sports wagering is not illegal, but it has been confined by and large to betting on a limited number of events, such as those involving the Moroccan national football team. There are no Turf Clubs or thoroughbred tracks, so wagering on horse races has never really developed, either. Again, the 99% Muslim population takes little interest in gambling, so what land-based operations have arisen are mainly focused on foreign tourists, who number some 7.5 million per year.
Online gambling in Morocco, however, has begun to show signs of growth. Two separate state-controlled, nationwide sports lottery services were launched on the Internet in 2009. Many believe that licensing and regulation of online gambling for commercial enterprises cannot be too far behind. Meanwhile, some 474 sports betting web sites already accept play from Morocco.
In fact, two online bookmakers launched sites in Arabic to attract more Moroccan players. The Costa Rica-based 1Bet2Bet Sportsbook did not survive and closed operations in 2011, but VivaroBet continues to offer a full range of sports wagering markets to the North African nation from its home in Armenia.
Most recently, a proposal has been made for a 1,000-acre lakefront resort near the city of Ouarzazate that would include a 3,700-room hotel-casino built around a 100-acre waterscape, incorporating some 1,000 slot machines and 100 table games. According to project organisers, it could be worth $100 million in annual gaming revenue, taxed at 17~21 percent.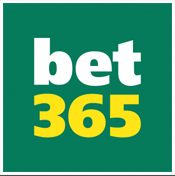 Go To bet365
#Ad