Betting in Nigeria

Sportsbook Offers

Sportsbook Betting Offers

View Offers
T&Cs Apply, 18+
£25

£50

£25

€22

£5

£20

£25

£30

£30

£5

£25

£100

€50

£25

£25

10%

£10

£100

£100

£25

£250

£25

£20

£25

£50

€25

£25

£88
Latest Sportsbook Articles
Popular Events
The Federal Republic of Nigeria is the second wealthiest nation in Africa next to South Africa. After the country was granted full independence by Great Britain in October 1960, the first constitutional republican form of government was established in 1963. Two subsequent constitutions were promulgated in 1977 and 1989, and the current democracy modeled after the United States was born in 1999 after 16 years of military rule.
Today, Nigeria is comprised of 36 states and one Federal Capital Territory. Its population of over 140 million makes this the continent's populous country and ranks it eighth in the world. Lagos, with more than 10 million residents, is the largest city, while the capital is situated in Abuja.
The Criminal Code Act of 1990 describes various activities which are considered illegal in Nigeria. Among them are all forms of "unlawful gaming," which includes "roulette, every game of dice except backgammon, every game of cards which is not a game of skill, the game known as chacha and other games of cowries, and any game the chances of which are not alike favourable to all the players including the banker or other person or persons by whom the game is managed or against whom the other players stake, play or bet."
The Act does, however, provide for the possibility of "licensed pool betting businesses" as well as "the use of a totalisator by a race club recognised by the Government, at a race meeting." It also mentions the potential approval of a "lottery or sweepstake organised and controlled by any race club in Nigeria."
In 2004, steps were taken to launch Nigeria's first online lottery. It made its debut a year later and soon there were 1,200 retail lottery terminals available in Lagos, Abuja, Port Harcourt, Aba, Benin, Enugu, Ibadan and Onitsha. Participants must be at least 18 years or older; prize drawings are conducted via live television broadcast every Saturday. The proceeds from the lottery benefit the development of local sports clubs, social activities, education and healthcare.
Since then, the Nigerian government has granted licenses to three casinos aimed primarily at foreign tourists—two in Lagos and one in Abuja. The latter, known as the Nicon Hilton Abuja, has the distinction of being the country's very first gaming venue. Open daily from 9pm until 3am, it features 40 gaming machines and nine table games.
The Le Meridien Eko Hotel & Casino is on Victoria Island in Lagos. Its 17 table games, including poker, are available from 10am till 6am. By contrast, the new Federal Palace Hotel & Casino in Lagos is open 24/7, with 195 gaming machines and eight table games.
Apart from the single lottery and trio of casinos, all other forms of gambling are currently forbidden in Nigeria. Of course, that has not stopped a number of illegal gambling operations from popping up around the country, from slot machine arcades to underground casinos and illegal lotteries. Visitors are advised to make sure that they are dealing with licensed and legal gaming establishments before wagering, especially in light of Nigeria's infamous reputation for bilking foreigners.
The so-called "Nigerian Scam" or "419" was initiated by post in the 1990s and quickly spread through the Internet via email. It is a type of "advance fee fraud" that informs a potential victim of winning the lottery or having the opportunity to share in some other huge financial windfall. The targeted individual is told that a sum of money is required to cover transaction fees before the money can be released. Of course, any cash advanced disappears and no compensation is ever delivered.
This criminal activity became so widespread that a special Commission on Economic and Financial Crimes was created in 2003 specifically to stop it. Several arrests were reportedly made as a result, but it is common knowledge that the fraud still persists.
Football is Nigeria's national sport, and local fans love to back their favourite teams. Because there are no licensed betting shops in the country, Nigerians who wish to wager must seek out bookmakers based abroad. At the present time, some 467 sports betting sites accept play from Nigeria, including Bet365, Ladbrokes, William Hill, Gamebookers, Unibet, Expekt and BetFred, to name a few of the major ones.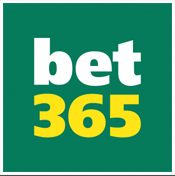 Go To bet365
#Ad