The History of Sports Betting

Sportsbook Offers

Sportsbook Betting Offers

View Offers
T&Cs Apply, 18+
£25

£50

£25

€22

£5

£20

£25

£30

£30

£5

£25

£100

€50

£25

£25

10%

£10

£100

£100

£25

£250

£25

£20

£25

£50

€25

£25

£88
Latest Sportsbook Articles
Popular Events
Published: 06/09/2010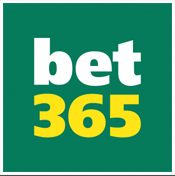 Go To bet365
It is a good bet that wagering on sports predates historical records. As long as there have been contests with winners and losers, there has been betting. However, when it comes to the promotion of sports betting as a popular social activity, much of the credit goes to Greece, home of the Olympic Games.
Thousands of years ago, athletic competitions were held in Corinth, Delphi, Nemea, and Olympus. Events included footraces, hurling the discus, long jumping, throwing the javelin, wrestling, boxing, and a form of free-style fighting. Contestants would dress in full battle array, including body armour and helmets, and prize money was bestowed on the victors. But there was even more to be gained in the viewing stands at these events, where excited spectators wagered on the outcomes, sometimes gaining or losing entire estates in the bargain.
Even bigger sports bettors were the Early Romans, who saw gambling as a metaphor for Life. During the 1st century, Pliny the Elder wrote, "We are so much at the mercy of chance that Chance is our god." As Roman legions spread far and wide, so did their proclivity for wagering—a legacy that long outlasted their Empire.
Early sports were no much like those bet on today. Italians took to betting on "bocce," a form of lawn bowling, and Germans bet on "skittles" and "quoits," games resembling ninepin bowling and horseshoes, respectively. In the Middle Ages, several nations tried to outlaw gambling—England among them. Yet when Richard II extolled his subjects to concentrate on honing their military skills, wagering on archery competitions became commonplace along with betting on who would win a joust and which side would triumph in a game of "skullball"—a forerunner of football and rugby.
During the Renaissance, country festivals, town fairs, and moving carnivals gave patrons the opportunity to bet on a sport that required not only great physical prowess but also a high threshold for pain. It was called "shin kicking." Participants would kick each other's shins until one gave in. As one Professor of Gaming Studies has said, "When nature or society did not present opportunities for a bet, Englishmen invented them."
An example of such innovation was "pedestrianism." During the 18th and 19th centuries, the English would wager on how much time was required to walk, run or hop a given distance. As bets became larger, distances became greater. In 1789, an Irishman took less than a year to walk to Constantinople (now Istanbul) and claimed a bet worth £20,000. One English baronet traveled to Lapland and returned a pair of women and two reindeer to win a bet. And of course, a famous 1872 novel by Jules Verne was based upon this popular craze, namely "Around the World in 80 Days."
By the close of the 19th century, wagerers had begun focusing on newly organised professional team sports. The Football Association was formed in 1863, followed by the Rugby Football Union in 1871. Test cricket came on the scene in 1877, and Rugby League was introduced in 1895.
At the same time, new interest was being found in individual sports. The first Open Championship of golf was played at Prestwick Golf Club in 1860, and the tradition of the British Open was begun. The All England Croquet and Lawn Tennis Club, located near Wimbledon station, held its first tennis championships in 1877, paving the way for today's professional-level play. And motor sports gained in appeal, leading to construction of the world's first purpose-built banked motor race circuit, the Brooklands in Weybridge, Surrey opened in 1907.
The 20th century saw this trend toward betting on organised sports expand with the introduction of governing bodies for professional boxing, darts, ice hockey, and cycling, as well as the rise of distinctly American sports, such as baseball, basketball, and American football. And new opportunities to wager are still being added all the time, from Mixed Martial Arts, volleyball, handball, Aussie Rules football, Gaelic football, and Futsal to winter sports like bobsledding, curling, downhill skiing, and speed skating.
In fact, betting on the events of the quadrennial Olympic Games is now a worldwide phenomenon. Thanks to the advent of the Internet and online sportsbooks, the legacy of Greece has come full circle.
Published on: 06/09/2010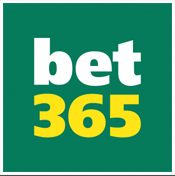 Go To bet365