Types of Football Bets

Sportsbook Offers

Sportsbook Betting Offers

View Offers
T&Cs Apply, 18+
£25

£50

£25

€22

£5

£20

£25

£30

£30

£5

£25

£100

€50

£25

£25

10%

£10

£100

£100

£25

£250

£25

£20

£25

£50

€25

£25

£88
Latest Sportsbook Articles
Popular Events
Published: 27/09/2010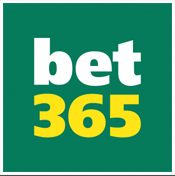 Go To bet365
Wagering on football is among the world's favourite pastimes, whether it is for the opportunity to win a bit of pocket money or just to add a bit of extra excitement to watching a match. Recent ranking show that the 2010 FIFA World Cup attracted more betting volume than any other event in history to date. Weekend wagering between the quadrennial championships can be equally impassioned.
But football betting is not simply about picking the winner out of two sides. Bookmakers have added all manner of other wagering option to add to the action. Following are some of the more popular bets now available.
Full Time Result – This is a wager on the result of the match after 90 minutes of normal time has been played, excluding extra time and penalties but including any injury time. It may be expressed as Win-Lose-Draw (WLD) or 1X2, where 1 is the away side to win, X is for a draw, and 2 is for the home side to win.
Half Time Result – Like the Full Time Result, but concluded at the end of the half. Remember, a draw is one possibility.
Half Time / Full Time Result – Sometimes called a "double result," this wager challenges the bettor to correctly predict the result at the half and at the end of normal time, with nine possibilities including draws.
Draw No Bet - Like the Full Time Result bet, but offered at reduced odds without an option for the draw. Stakes are returned should the result be a tie match.
Asian Handicap Betting – The underdog is given a half goal or more as a handicap, and the favourite has half a goal or more taken away from the final score. This results in very even betting opportunities and has become quite popular throughout Europe as well as in the Far East where it was first introduced.
Accumulator – Combining two or more straight bets provides higher odds and bigger payouts than winning the bets individually would. That's the upside of an accumulator. However, there is a downside, too. By linking the bets, if any one of them loses, the entire wager is lost for them all. In the United States, this is known as a "parlay" bet.
Total Goals (Under/Over) – This is a wager made on whether the total number of combined goals by both sides will be greater than (over) or less than (under) a certain number. Bettors may choose either way, but note that if the result is exactly the number, bets on both sides lose.
Correct Score – The bettors must correctly predict the number of goals scored by each side at the end of normal time. Sometimes this bet will win no matter which side prevails if both numbers are correct, but a variation on this is to predict the Away Team and Home Team scores separately.
First Goalscorer – A wager placed on who will be first player to score. Some bookmakers allow a bet to be placed on "no goalscorer," too, which wins only if the match goes nil-nil in normal time. One special situation to be aware of is how "own goals" are treated—it varies from one bookmaker to another.
Each Way First Goalscorer – This bet allows the bettor to win if the chosen player is the second or third goalscorer, albeit at a lower rate of return.
Last Goalscorer – Like First Goalscorer, but the last player to score—and a very difficult prediction to make, so the odds are usually rather long. In a low-scoring match, first and last may be one and the same player.
Scorecast – A form of accumulator bet combining First Goalscorer with Correct Score. It pays out at very high odds when it wins, which is not very often.
Published on: 27/09/2010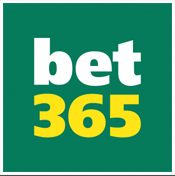 Go To bet365